A poem on the power of music.
Will you hear?
It floats through the air
The sound splashes like a waterfall
Tumbling over the rapids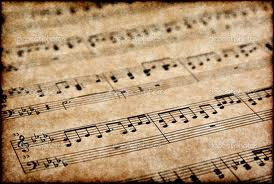 Will you be silent?
There is a gentle noise
Gathering up like the clouds
Ready for the rain to spill over
Will you be still?
And feel the vibrating floors
It moves through the ground
And touches every wall
Will you not see?
The fingers that trace the white and black keys
They press in perfect time
And feel the melody flow
Will you listen?
The careful sound of bow over string
The hands touch the handle
Pulling it across to make the deep notes come alive
Will you close your eyes?
Listening to the mist
That echoes around your heart
Pulling you away from the pain
Will you rest?
And let the worries fall
Into the stream the music weaves
And carries away in the notes of a hymn
Will you come?
Away with the sound of the music
To the very heights of the mountain
Where you sleep in the garden waiting
Will you hear?
The birds singing
The cello ringing
The tune your heart has wanted to hear
Will you hear?
The rhythmic calls
Of one note to another
As they take the song away
Will you hear?
The piano plays in your heart
The viola to please the soul
The flute to ease the wounds
Will you hear?
The song of the weary
The hearts of the torn
Come running away with the sound