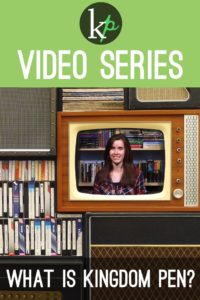 What is Kingdom Pen?
Whenever someone asks me what Kingdom Pen is, I have a hard time describing it succinctly.
We may have started out as an online magazine.
But at this point, we're so much more than that.
So at our annual staff retreat, we recorded a video explaining what exactly Kingdom Pen is and what we do.
Check it out below and share with your friends!