Reclaiming Inspiration
By Reagan Ramm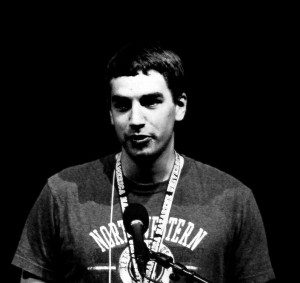 I just returned from an amazing week at the One Year Adventure Novel summer writing workshop in Kansas, as did many of you. Learning about writing, talking about writing, and hanging out with other incredible writers…trying to boil it all down into an article is pretty daunting.
Instead of trying to summarize, I'll just share the thoughts and feelings I had walking away from it.
I had been stuck in the doldrums when it came to writing. It wasn't so much writers block as it was a complete lack of motivation to write. I felt as though my fiction writing was terrible, and I had become burned out in my non-fiction writing. I didn't want go through the agony of allowing myself to write poorly in my fiction, and I didn't want to put in the work to write an intelligent blog post that wouldn't be misunderstood.
Now, I have regained my motivation. As Mark Wilson said, we need "Rivendells": places of healing and shelter from the world. The workshop was very much like a Rivendell which healed my writing sickness. If you ever find yourself lacking inspiration, I really encourage you to find your Rivendell: a place of safety and healing and creativity. I'm hoping that one day Kingdom Pen can become a Rivendell.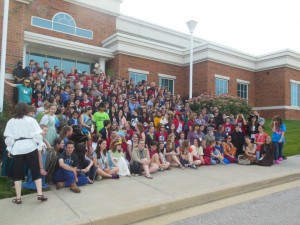 I was also reminded of how important it is to have a community of support when it comes to writing. You need people who understand where you're coming from, and who are chasing the same goal you are. You need to have people there to give you constructive criticism, and honest praise. I received all of these things at the OYAN summer workshop, but we need to keep it going.
I can't wait to get the Kingdom Pen forum up and running so we can form our own community here with KP.
Walking away from the workshop, I also find that my commitment to Kingdom Pen has only grown. I now have a strong desire to add novels to the list of artistic mediums we publish. I don't know what the time table is, but if Kingdom Pen continues to grow, I will take that as a green light to pursue starting a publishing house for Christian speculative fiction and kingdom-building non-fiction.
You all are so talented and committed to writing, I want to be able to publish your novels as well as poems and short stories. If this is something you want, there are so many ways you can help.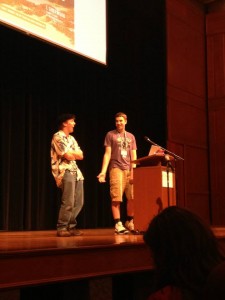 1) Please pray for the future of Kingdom Pen. Nothing is impossible with God.
2) Keep coming back to the website and read all of the submissions from fellow Kingdom Pen subscribers. Just reading will actually go a long way toward allowing us to start a publishing house.
3) Tell as many people as you can about Kingdom Pen. Word of mouth is the best way to help KP grow.
4) Keep writing and keep getting better. The world needs you to be the best writer you can be.  
I hope you're as excited as I am for the future of Kingdom Pen!