By Natalie Griffin
That glorious day I felt a stir,
One in my heart that I'd never heard.
It was the Word
Coming to intervene in my lost, broken life,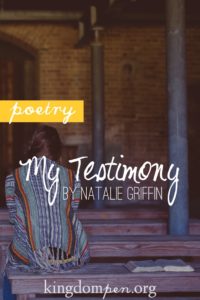 To be a light in my darkness and a relief to my strife.
Although it's fair to say in my eight-year-old circumstance,
I didn't give the true meaning of "new life" a second glance.
It wouldn't be until several years later [Read more…]