Last year at a writer's conference I had the pleasure of hearing this creative woman give a few talks on the subject of writing. Given that she is a New York Time's best-selling author I had to get an interview with her. I introduced myself after one of the sessions and through times of procrastination and several emails later here is the fruit of said interview. I found her answers quite interesting, very informative, and humorous.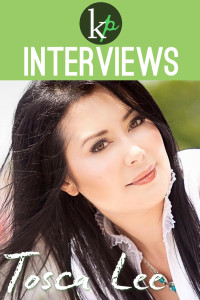 I think I'm going to try her crazy stunt she pulled. 😀
Kingdom Pen: If you could only give one piece of advice on how to go about writing a book, what would it be?
Tosca Lee: Read a lot of good books that YOU like, and take notice of what works in it. And then start writing your own. Don't go back and redo the beginning over and over—that is death. Write through to the end, even if it's a shorter novel.
KP: Many authors have at least one embarrassing story to share about their first novels, short stories, or attempts at either. What was your first "big" writing adventure? Do you look back on it as something to be proud of, or is it something you tuck away into dusty corners and try not to talk about very often? [Read more…]