I see the world two different ways.
Day-old tea and dried petals, spilled and scattered.
Broken mirrors,
envelopes left unopened.
Blotchy smudges of newspaper records,
and the words that left paper cuts.
Artificial flowers and smiles.
Bloody battlefields and fractured families.
Dusty picture frames, and memories
favored,
faded,
forgotten.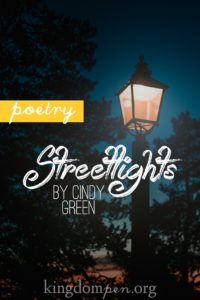 We use streetlights
to pretend the world isn't so dark.
But this is not the only way.