We all know that parent in YA novels.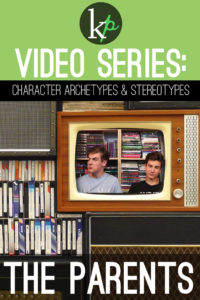 You know: the one who doesn't know what's going on and opposes the young protagonist for most of the book–but then finally admits that their child was right all along right before the book ends.
If you haven't noticed already, it's a rather problematic stereotype. Which is exactly why we're tackling it in today's video. We also call for questions for our first-ever Q&A at the end of the video! So if there are any questions you've been dying to ask, then now's your chance!
Josiah's Article on Coming-of-Age Stories and How Parents Fit Into Them
Previous Stereotypes: