Jane is a woman living in Regency England who's looking for marriage. The problem is that she's twenty-eight, and few men are interested in a woman as old as she is. So Jane's contented herself to living on a back burner—at least until the honor of her family is at stake and Jane needs to take action if she's going to save it.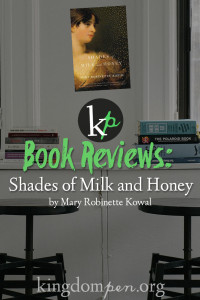 Feel a bit like a Jane Austen novel? It kind of is, because Mary Robinette Kowal consciously draws on several stereotypical Austen tropes.
The catch? In this world, magic exists. And not just any magic, but an illusion-based magic that characters use for artistry and disguises.
This one twist sets the premise for an intriguing and fanciful genre-melding book, as Kowal meshes some of the best elements of Austen-style romance with the best elements of fantasy. And not only does she do it, but she does it well. [Read more…]