By KayleighAnne E. Stanton
What if our time collided with another? What would happen to our world? Who would we become?
See the answers unfold in Waterfall, book one of the River of Time series.
Every summer, sisters Gabi and Lia have reluctantly traveled to the beautiful country of Italy with their parents, who seem to care more about archeology than their daughters. After the death of their father, the girls stumble across Etruscan ruins their parents have long been hunting for. One hot, dusty day the sisters sneak off to examine the tomb, artifacts, and strange handprints no one can explain.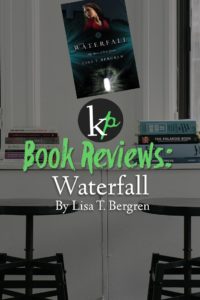 When the girls touch the handprints, they are pulled into a whirlwind that sweeps them into fourteenth-century Italy, where life is difficult. The sisters get separated, and Gabi searches desperately for Lia—and a way to return home. [Read more…]