Captain's Log,
Stardate 70797.4
For thirteen hours and twenty-four minutes,
we have tailed the cosmic trail
of the vandalizing devils
who dared damage our ship's hyperdrive.
I stare out the glass and into the black
that seems to be the color of my mood.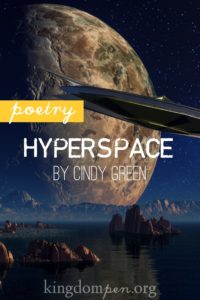 The surrounding clusters of gas and rock,
stars, asteroids—
such maddening technicality—
are insistently scattered in our way.
My growing impatience covets an audience
with the supernova responsible.
Clean up after yourself, you haphazard accident!