By Daeus Lamb
Sword fights are common elements in literature and drama. Everyone wants to include them because they rouse the audience to mountainous heights of tension. What if you have no idea how sword fighting works, though? Even worse, what if you deceive yourself into thinking that you do? Come on, you've seen The Princess Bride. Isn't that what sword fighting looks like? Not even close.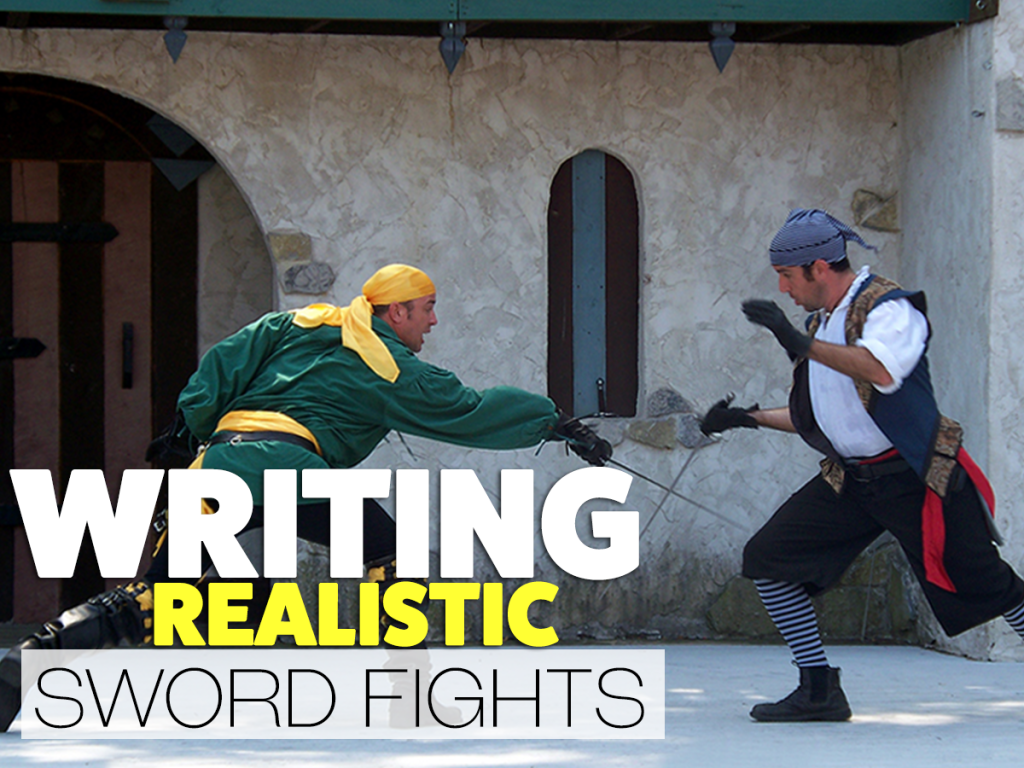 I am not a "master of defense" by any means, but I do know enough to speak with authority on this issue. I was a fencer for about 2 ½ years; I have read books on traditional swordsmanship focusing on medieval and renaissance eras, and have had some practice in them; I even did a thesis paper on what it would have been like to see a sword fight on an Elizabethan stage, including a live demonstration.
If you are considering including a sword fight in your novel but are worried about accuracy, have no fear. I have written this article to give you the basic foundation you need to write such scenes with confidence.