A dark, brooding hero isn't particularly nice to anyone, and he is particularly mean to a few nice people. A tragic event in his past has shaped his sour outlook on life. He might live on 221B Baker Street, or he may call up CIA agents just to tell them they look tired. He's conflicted, fearless, and terrified.
Also, he's very popular in modern YA fiction.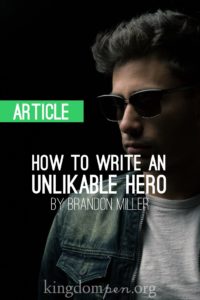 But, unfortunately, failure awaits those who attempt to write him. A dark, brooding, unlikeable character is … unlikeable. The chances are slim that he will hold readers' attention through a book.
Many authors try to skirt the problem by throwing in backstory that explains how the hero became such a jerk. They think readers will pity and ignore the hero's rough edges if they understand that he lost his parents at a young age.
Wrong. [Read more…]