By Joy Mastron
My Doubts
I keep thinking to myself,
Your grace is too much.
Will there ever be a day I find
Your grace is always enough?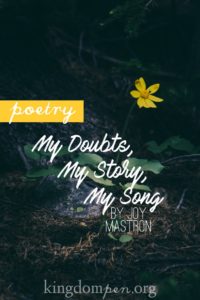 Will I ever not doubt?
Will my doubts be confirmed?
Indeed, I know I am not worthy,
Even more, for I sometimes think Your Love
Is wasted upon my life.