Once upon a time, there lived a beautiful Princess in the kingdom of Indiandia. Her parents taught her all that it meant to be a princess and prepared her to one day meet and marry a prince from a nearby land. They warned her about rebellious men who would seek to dethrone her future rule and tarnish the kingdom, and so the beautiful Princess vigilantly guarded her heart.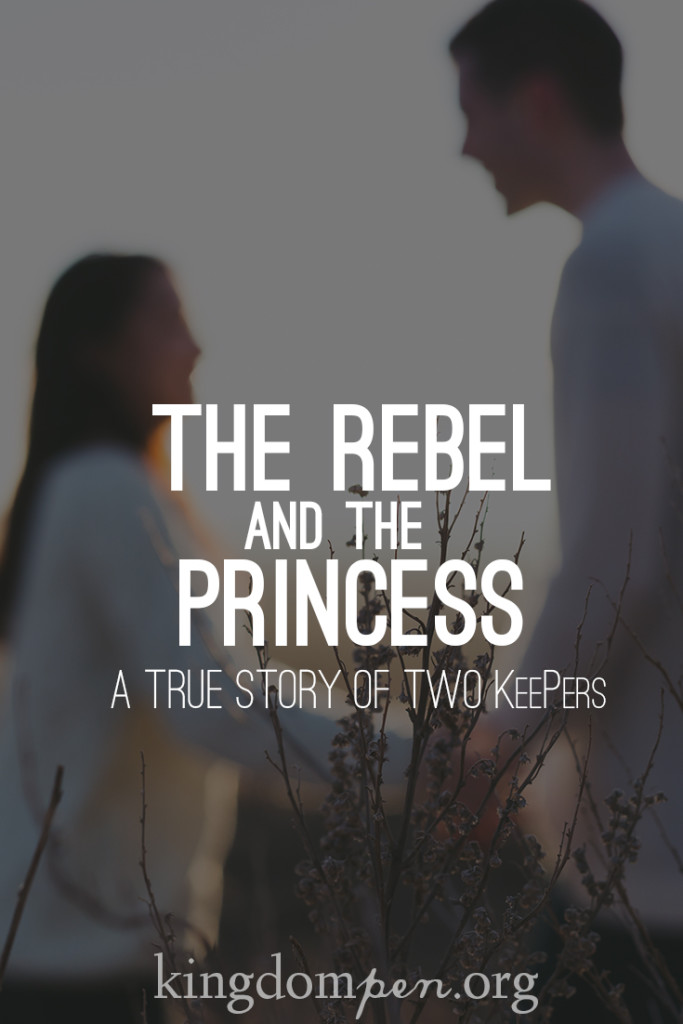 One day while on a stroll through the kingdom, the Princess happened upon a peculiar sight: a Rebel who acted like a knight. How strange! He looked just like the kind of man her parents had cautioned her about. But he was…different.
Occasionally the Princess would venture out of the palace to observe the Rebel as he tried to stir up the populace in surrounding towns. To her amazement, he did not speak against the kingdom, or in favor of rebellion. On the contrary, he strove to spur the people toward loyalty.
The Princess had to know more…
She followed the Rebel to an enclave on the edge of the kingdom where he resided. Although she wore a disguise, the Rebel suspected her true identity from the moment they met.
Unfortunately, the Rebel's enclave was slowly being taken over by enemies of the kingdom. Together the Princess and the Rebel fought to maintain the purity of the haven, but it was a lost cause.
The Rebel was soon called elsewhere, and he left the enclave for good. The Rebel and the Princess parted ways… [Read more…]