Welcome to the 35th edition of KP Critiques! May others be inspired by your bravery, Lady Tessa. Even the most skilled wordsmiths shudder at the sight of an editor's dagger, but it's a necessary training procedure. Although you may emerge with blood splatters on your hands, your sword will be sharpened and your story will wield more impact.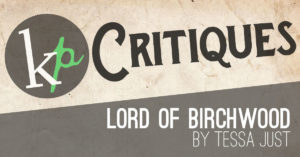 I issue a challenge to all the squires in the audience. I beseech you to don the armor of a knight and come forward. Dost thou hear the trumpet sounding? Send us your novel excerpts!
Now, onward to the analysis of Tessa's tale!
A timid knock on the bedroom door started Charles Galing's day.
"Come in," he called sleepily. He sat up and pushed back his orange curls. Deep set eyes, bleary with sleep, Blinking his bleary eyes, he looked questioningly at Mary, his maid, as she entered.
By detaching Charles's eyes from his person, they've become "floating body parts." This is a bit of a POV breach as well, since Charles can't see his own eyes. [Read more…]