By Moriah Simonowich
I was smitten with the dream of authorship as a young girl. One afternoon, I wrote a book of my own with every fiber of my determined, nine-year-old self. In reality, it was only a notepad filled with a few thoughts I jotted down about a main character who strongly resembled me.
At twelve, my love for the writing craft continued. I penned short story after short story. My characters lived and breathed inside various notebooks, computer documents, and scattered sheets of paper.
Soon after, a friend introduced me to blogging and helped me set one up, which I maintained for five years. But, in the gap between seventeen and twenty, doubt took over and crushed my delicate dreams of publication. What if writing isn't my niche? How can I truly succeed? Is it even worth trying?
Ill-equipped, inexperienced, and without anyone to guide me, I floundered. I lacked one crucial component in my writing—motivation.
Thankfully, change arrived before my dream died completely. I joined an online workshop for young writers. It was exhilarating to interact with instructors and students who were passionate about writing. They offered encouragement and rekindled the fading embers of my motivation. I finally wanted to write again and the desire has flourished for several months.
Where are you as a writer today? Do you feel uninspired and unmotivated like I did?
Don't give up! Any goal worth striving for always has challenges. Every author at any stage inevitably faces curveballs. Sometimes writer's block will hinder ideas from spilling out and discouragement will drag you down.
Writing is beautiful, though, because it's a journey. Journeys are never easy, but the rewards at the end are always sweeter if hardships have been overcome along the way.
I struggle the most with the following four obstacles (maybe they are familiar to you as well).
Writer's Block
You're uncertain where to begin or which project to start first. Or you had an idea and worked hard on it, but your inspiration evaporated. Either way, you are left with an unclear path and getting back on track seems impossible.
Perfectionism
You pressure yourself to meet unrealistic standards. Hours are spent rearranging words, rewriting sentences, and rethinking the topic, but your writing never reaches the quality you feel it needs to be. You become miserable and frustrated with your progress—stuck tight.
Discouragement
With hopes raised, you open an email from the website you sent a submission to, but the polite rejection kills your momentum. If your energy and effort will only be wasted, you decide you won't try again.
Comparison
You're never satisfied with (and often don't complete) an article because it seems like you can't get your writing to measure up to someone else's. You brood that it's pointless. You're dizzy from moving in an unproductive circle while your peers are several steps ahead.
Although challenges like these are to be expected, I have learned six ways to push through them and nurture motivation.
1. Write What You Love
At first I was unsure whether to pursue nonfiction or fiction because both appealed to me. My writing instructors advised me to explore multiple genres until I found topics I enjoyed writing about. This was extremely valuable advice. Instead of being a drudgery, writing became an adventure, and inspiration flowed.
2. Write on a Regular Basis
I've formed a habit of writing every day (usually before I go to bed). This can be as simple as a few sentences in your journal or as complex as drafting the bulk of an article. It keeps your goals manageable and your skills sharp.
3. Seek Feedback
Sharing my writing and asking for input was the best decision I've made. It has helped me grow and move forward.
Search for a mentor who is more experienced than you. Aim to send her at least one piece you've written per month—preferably every other week. She will hopefully give balanced suggestions for changes as well as praise areas that are strong. The latter generates encouragement. When someone responds positively to your work, it affirms that you're headed in the right direction and the toil was worth it.
4. Be Vulnerable
To establish an immediate bond with readers, weave personal defeat and victory into every page. Use examples of your own mistakes without sugarcoating anything. Write in an honest, relatable tone about your weaknesses. Readers will feel you are serving alongside them with your words instead of speaking at them. I can't be enthusiastic about a project if I fail to pour my heart into it.
5. Have a Biblical Perspective
Writing will sour if the wrong motivation fuels you. Seeking readers' approval above God's can be damaging. Instead of counting the number of likes and comments, trust that you are glorifying the Lord with your words. He will allow you to bless the people He desires (Col. 3:23–24).
6. Handle Rejection Letters in Stride
Conversations with my mom and sister have helped me to realize that, although rejections are difficult, they're how God opens and closes doors of opportunity.
A refusal does not automatically certify that you're a bad writer. Don't be afraid to pick up your writing again after receiving a rejection. Practice makes perfect.
_
My hope is that these tips will free you to thrive again. Even weeks from now, I would love to hear how you have conquered obstacles and gained fresh motivation. What compels you to write? How long have you aspired to be an author? Have any of these hints been particularly helpful?
---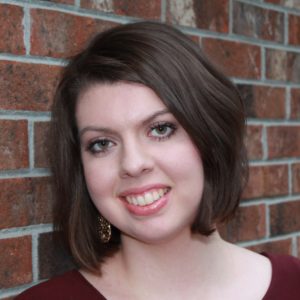 Moriah Simonowich is a twenty-year-old living in North Carolina who loves porch swings, wide open skies, lattes, lab puppies, and the crispness of October. It's rare that she misses an opportunity to slip outside and quietly capture sunsets. Writing is like oxygen to her heart. You can connect with Moriah here: