By Sarah I. Jones
As I open the book
My story begins.
A boy in a hole
And then it ends.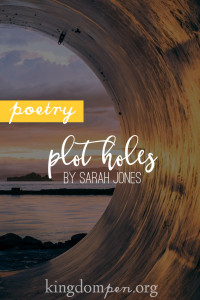 I sigh as I read
This horrible start.
I think and I think
But I know in my heart
There's more to this tale
Than could ever be told.
But how to begin?
Before I get old.
I pick at my story
And tear out the start.
Poking and prodding,
I cut out the heart.
My story's now lifeless,
But, hey, it is done.
No, I can't leave it hanging
When it's only begun.
There's a tear in my pages
And a rip at the seam.
Oh, blast it all, story!
I'm going to scream!
But wait, I can fix this,
For all that it needs
Is a dab of ideas,
And a bit of a dream.
I can fix up that ending
And fill in that space.
A hole in the plotline
Would be a disgrace!
I'll add in some fantasy
And throw in some art.
All it needs now
Is my pencil's lead heart.
A drop of the pen,
A touch of a key,
That hole in the plot
Means nothing to me!
Insert this storyline,
Throw out that plot,
This hole in the page
Will be naught but a spot.
An image of grandeur
Is shimmering through;
I imagine the sights
And think of the view!
The light of ideas
And the twinkle of dreams
Shines out through the letters
And glows from the seams.
Enough with the writing,
The hole is now mended.
And, as all stories must,
My tale's now ended.
---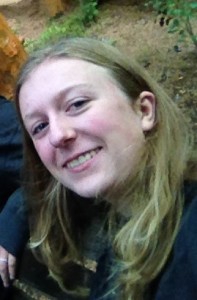 Fifteen-going-on-sixteen-year-old Sarah Jones lives mainly in the real world of SoCal, and her imagination is always wildly active. Living life for her Creator is one of her greatest pleasures. Between her awesome-crazy brothers, 24/7 homeschooling, and just having fun with her friends, she never has any time to be bored with life. Even so, she still dreams of fantastic adventures and will quickly eat up a good fantasy book or adventure series. However, when she can't find a book to fascinate herself with, Sarah will take to the pen and paper (or the computer) and create her own world to disappear into.