By Kate Flournoy
Lord, give me the courage to accept that I am human.
Give me the confidence to plod in the path You've given me,
Even when others soar,
And the peace to wish them joy with a whole heart.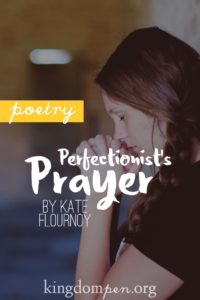 Remind me that I am where I am
Because You placed me here,
And that the plans I have for myself
Aren't necessarily the plans You've had for me from the beginning—
Plans for good, and not for evil, as You promised.
Give me the faith to accept that You know what You're doing.
Let me look at the lives of great ones gone before
And praise You for what You can accomplish,
Not envy them how easily they achieved great things.
Help me to remember that my definition of great
May be different from Yours,
And that all who walk in the path You set for them
Are counted great in Your eyes.
Give me faith—not to see the end, but to trust You hold it.
Blindfolded though I am by the time that binds us all,
Guide my stumbling steps with love
And show me that You have walked this path
Too many times to count.
Show me that Your knowledge is more than sufficient.
Teach me to be perfect in prayer.
Make me great in humility,
And, above all, wise in my own foolishness.
In the name of God who alone is wise, amen.
---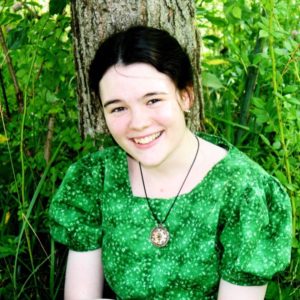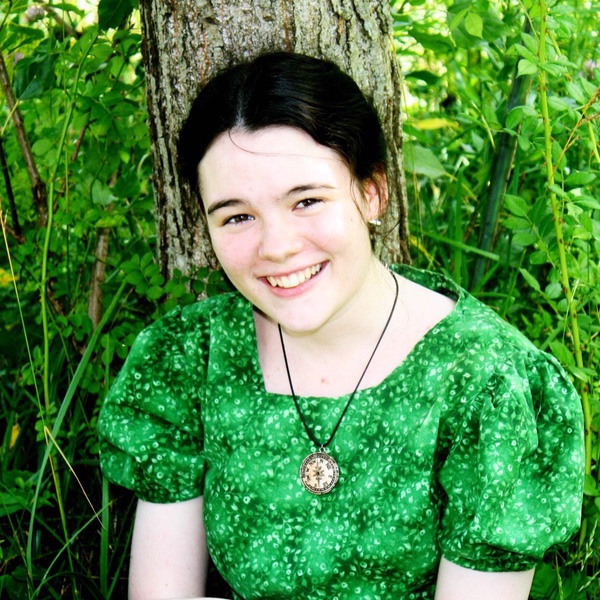 After having solemnly declared at age eight that she hated reading and that writing was even worse, Kate did her utmost to cling staunchly to those assertions. But, alas, by age nine she was a committed bookworm, and by age fourteen the corruption was complete as she finished her first novel and hasn't been able to stop since.
She is now eighteen and balances her time between writing, reading, writing, psychology, writing, philosophy, writing, jewelry making, writing, art, writing, climbing trees, writing, trying to mentor other writers, writing, and trying to be an adult (sometimes she thinks she's getting there). Also, being a singing dragon in disguise who occasionally practices calligraphy and drama and loves playing chess. And hating coffee. For the critics—it tastes like burnt tree bark, okay?