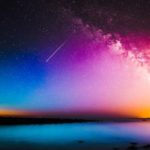 @mariposa
active 6 hours, 29 minutes ago
Rank: Knight in Shining Armor

Total Posts: 335
@rochellaine Hi! First, I want to thank you for contacting me. Illustrating your book is something I'd like to do, but I'm afraid I won't be able to manage it. I was hoping I could, but after thinking it over and looking at my schedule for the next several months, I know I wouldn't be able to devote the time that your book deserves. Between […]
View
@jenwriter17 It sounds pretty good (I haven't read any dystopian books, so I can't really say what's cliche and what's not).

That collage is epic. 👍🏻 We actually have a thread devoted to book inspired collages if you have any more. 🙂

@ingridrd Thanks! 🙂

@daughteroftheking Ooh! That quote is intriguing. 👍🏻

@dragon-Snapper The series is like Jurassic Park, except with a creationist worldview. There's no time travel in this series, but the series I'm working on now (it also has dinosaurs 🦖😋), has time travel. 🙂

@amily-huddleston I haven't seen any of Roy Rogers' movies. I've actually only seen a few western movies, however, I make up for it by watching a lot of western TV shows. My favorites are Bonanza, The Virginian, The Big Valley, The Rifleman, Laramie, and Wagon Train. Have you seen any of those? 😃

@livgiordano I actually did that with a story I submitted to KP. It was originally 70,000 words long, but I condensed it to 4,000 (except it was a story long-since abandoned and one I'd given up as a book, but I thought I could at least salvage it into a decent short story).

Anyway, back to the issue at hand. 🙂 Whether it takes away from the a…[Read more]

@amily-Huddleston Ooh, paper making? That sounds cool! I don't ride horses or anything, but I love watching old westerns. Do you like westerns?

@jenwriter17 Cool! I love the first and last drawings especially. I really like how you do the hair and eyes! ❤️

Howdy, @amily-huddleston! Me and my assistant, Aberdeen the Authorosarus (he's an ink-drinking, book-eating dinosaur 🦖), greet you!

Besides reading and writing, what are your favorite hobbies? Do you like to draw? 🙂

@jenwriter17 Nope, I haven't read that one yet. So far I've read 4 volumes of his sermons, John Ploughman's Talk, and Around the Wicket Gate. 🙂

@christi-eaton I'm afraid I can't recommend any since I've never listened to audiobooks. 🙈 Being an introvert, I retain things better by reading rather than by listening. 🙂

@emily-d Maybe instead of using all the characters, she could just take her two favorites and incorporate them in a new story. Or she could create a new story with different characters but have the characters be similar to the ones in her abandoned story. 🙂

@rochellaine @jenwriter17 Love the quotes! ❤️ 🙂 Here are some Charles Spurgeon ones I like (they aren't exactly writing related, but they could be applied to writing):

"Rome was not built in a day, nor much else, unless it be a dog kennel."

"He is not the best student who reads the most books, but he who meditates the most upon them."…[Read more]

@dragon-snapper @dekreel @catwing *whistling triple dent gum* Anger yells "No!" and pounds the control panel. Mind workers solemnly resolve never to forget these songs and decide to throw the memory of algebra into the memory dump.

@dragon-Snapper It's your punishment for getting that Moana Shiny song stuck in everyone's head (except mine because I haven't seen it 😋).

@dekreel Aw, that song isn't as bad as all that, especially compared to "Oh My Precious Cheeseburger," "The Pirates Who Don't Do Anything," or "Oh Where, Oh Where is My Hairbrush." You're welcome for ge…[Read more]

@jenwriter17 I really haven't had people say anything particularly humorous or weird about me being a writer…most of the time they're just like, "how you going to eat? Or pay the bills?" 😅

I have wrote some funny things though. Like I wrote "he was carrying five sacks of grocery bags" when I meant to write "he was carrying five sacks of groc…[Read more]

@jenwriter17 Hi! I'm good. 🙂 Well, I started out by helping a friend whose life had gotten hectic and was having trouble keeping up with the workload at KP. As the months went on, they decided to add me as an intern since my friend still needed the help.