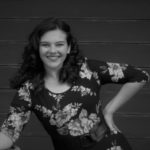 @christi-eaton
active 12 hours, 57 minutes ago
I think one of my favorite times of day are those rare evenings when I am home alone. I can read, write, sing as loud as I want, or just study in silence with Andrew Peterson or the Gray Havens playing in the background. It is moments like these that humble me. I will never cease to be thankful for them.
View
Main
Name
Favorite Book(s) or Authors

The Fiddler's Gun by A.S Peterson, The Mark of the Lion by Francine Rivers, and Elsie Dinsmore by Martha Finley

Interests

To quote Hamilton "Why do you write like you are running out of time?"
Me: I am running out of time, I have these due dates catching up to me.