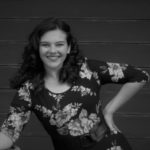 @christi-eaton
active 4 days, 9 hours ago
@emma-flournoy How are you, love? I just finished my Beauty and the Beast show yesterday and besides the fact that I'm officially graduating on Friday I don't know what to do with my life anymore now that I am no longer on that stage. What's going on with you?
View
Main
Name
State/Provence/Region
Favorite Book(s) or Authors

The Fiddler's Gun by A.S Peterson, The Mark of the Lion by Francine Rivers, and Elsie Dinsmore by Martha Finley

Interests

To quote Hamilton "Why do you write like you are running out of time?"
Me: I am running out of time, I have these due dates catching up to me.