In our opinion, these are some of the best young Christian writers out there. Not that we're biased or anything.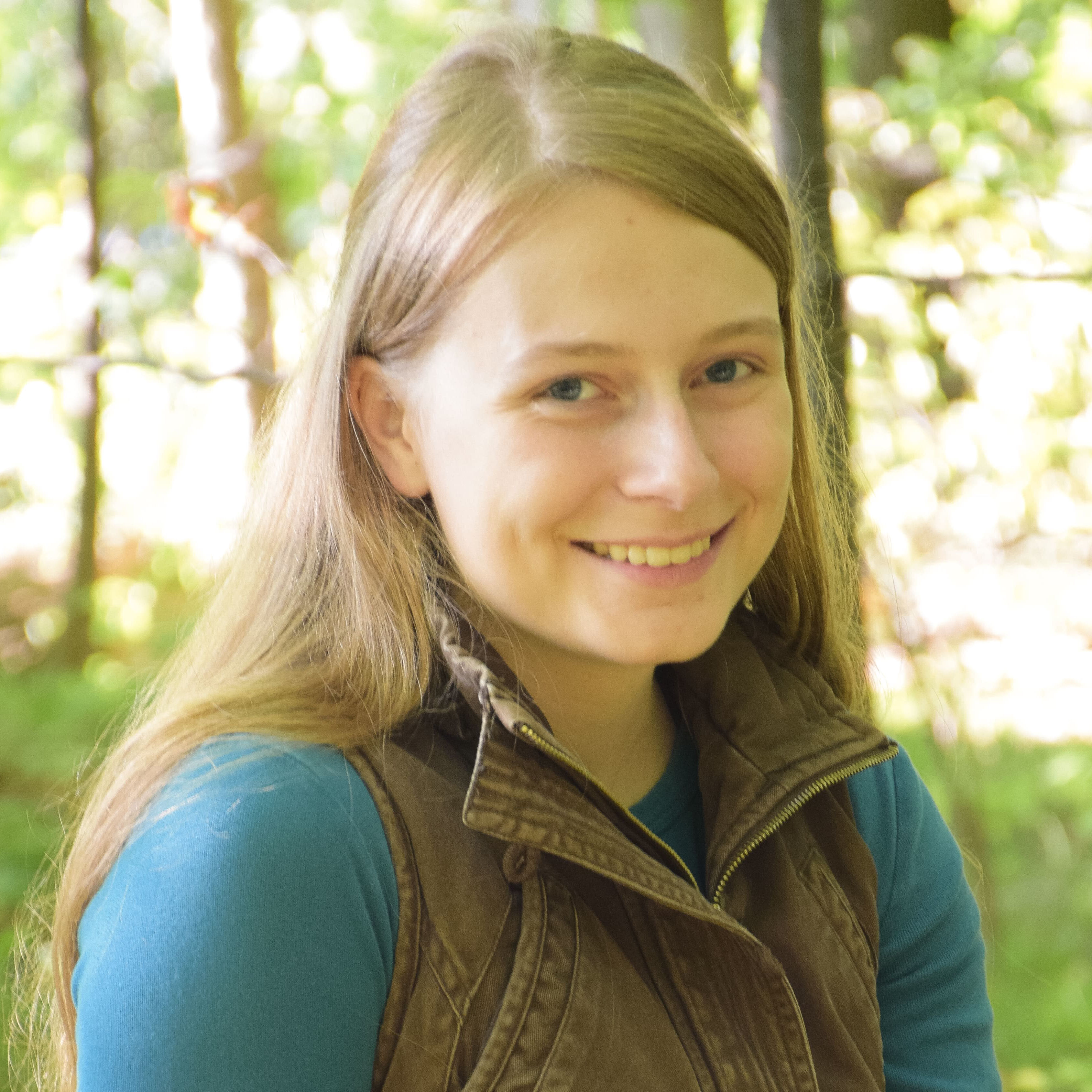 Sierra Ret
Writing Team Captain
Sierra Ret—homeschool grad, camping fanatic, and amateur adventurer—joined the KP team as an intern in 2016 and has since been promoted to Writing Team Captain, an honor equally thrilling and humbling. She enjoys both swinging in a hammock in the woods and hermiting behind a laptop screen with a mug of tea in one hand and a bar of dark chocolate in the other (something that tends to make typing difficult). Past writing accomplishments include having two of her short stories published in national collections, winning the 2015 Polly Prize for Creative Writing, and being hired as an editor of legal transcripts for a court reporting company. While the most recent plot in her long string of fantasies involves making a living as a travel blogger in New Zealand, she currently makes her home in Peterborough, Canada, a pleasant land that bears an uncanny resemblance to the Shire. But regardless of whether she eventually settles at home, abroad, or at the seat of government power in Ottawa, her chief aim is to live a passionate and meaningful life for the glory of God.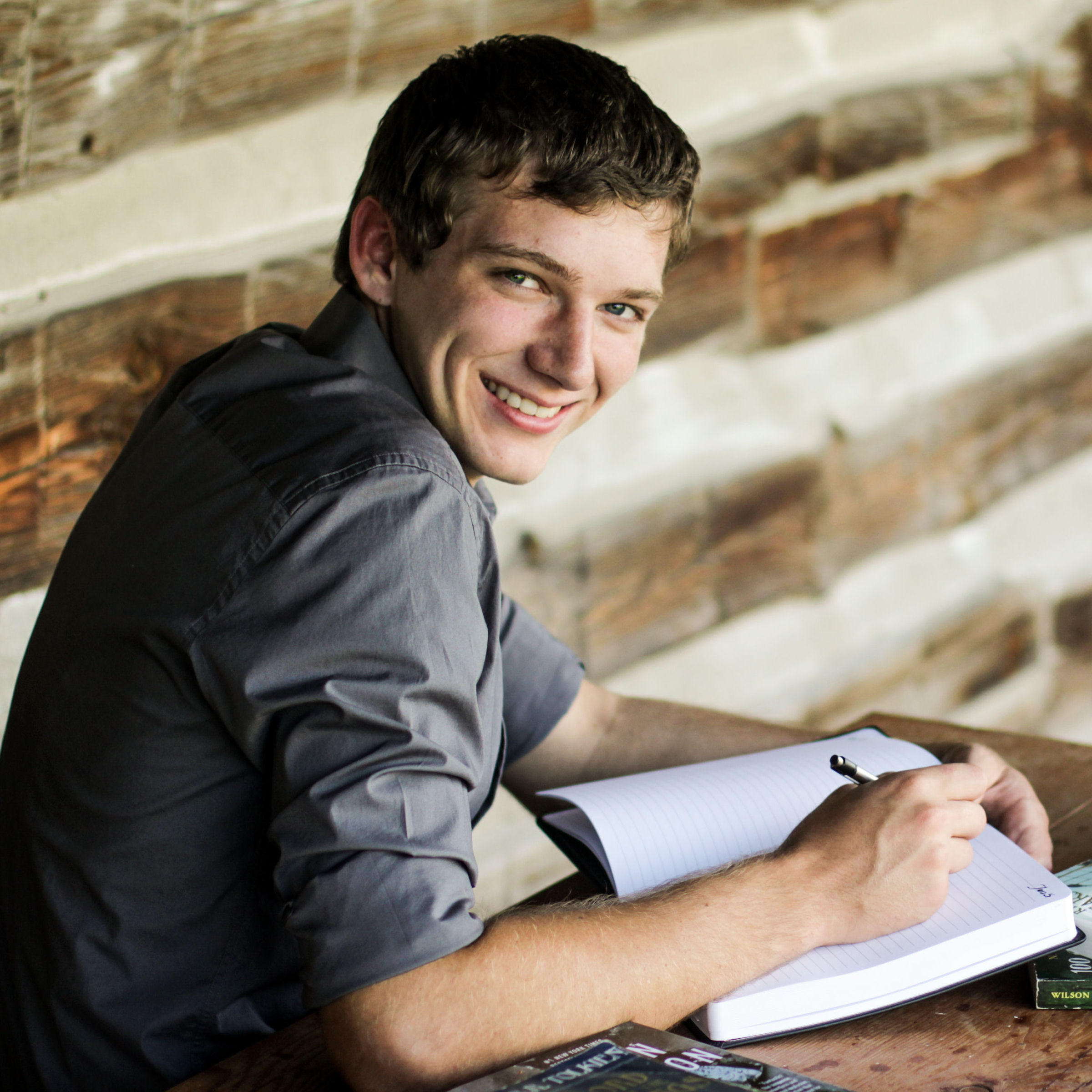 Brandon Miller
Writing Team Member
"Well, I'm back." The emotion those words spark in Lord of the Rings fans across the world perfectly describes how Brandon feels on a daily basis when he finishes writing and starts working on homework. (Yes, writing comes first.) His fictional worlds, where the suns never set and Rutel is Servant-Lord of the Sky, leave him wanting more … but unfortunately life is still a thing. When Brandon can't hang out in Faërie, he fills his time with normal mortal things like homework, work, friends, (oxford commas) and family. He enjoys backyard football (or any sport), board games, English country dancing, and reading. He doesn't particularly enjoy (but still spends time) driving, doing math, and waiting for Youtube ads to end. Brandon enjoys writing-related-but-still-not-actually-writing activities including critiquing, outlining, and updating his blog: The Woodland Quill. Some of his favorite books (there are too many to list) are The 100 Cupboards by N.D. Wilson, The Lamb Among the Stars by Chris Walley, and Peter Pan by J.M. Barrie. (Due to his Lord of the Rings reference at the beginning of this blurb, he's not going to bring that pinnacle of literary genius up again, although he probably should and sort of just did.)
Brandon lives on the Nebraska plains, where the people don't actually live in teepees but do plant as much corn as the stereotypes suggest. His wonderful family keeps him somewhat grounded in reality, his friends keep his extroverted personality from imploding while he's writing, and his ice cream keeps him … happy.
Poor ice cream.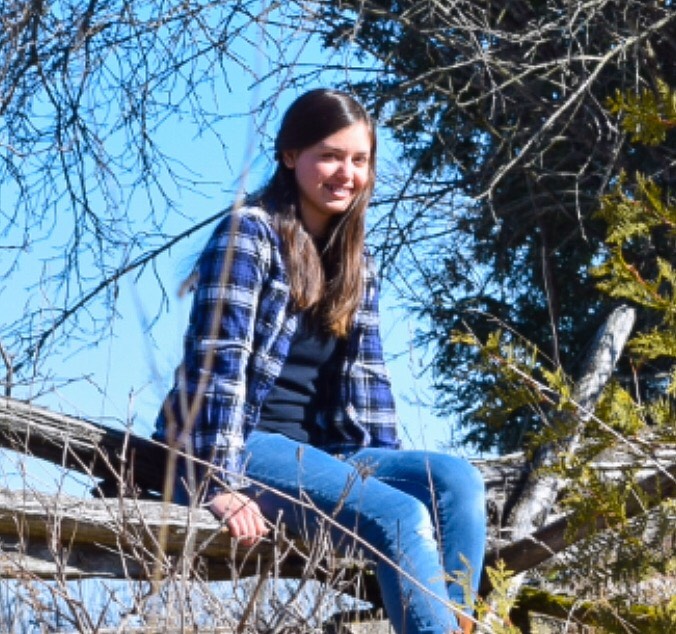 Cindy Green
Writing Team Member
Cindy Green is a Canadian homeschool student who wants to live in a world where rain is colorful and mint chocolate chip ice cream is acceptable for daily consumption. But she is contented to live in one where dogs exist, fireworks are a regular occurrence, and trees are climbable objects (though the winter season is consistently extended in the land of igloos and hockey, she has climbed trees in her snowsuit before, and she will do it again). She began scribbling out fiction and keeping a journal at around age seven, and last she checked, hasn't stopped. Thinking of writing always goes hand in hand with thinking of a quote that she feels captures part of her existence: "I just want to make beautiful things, even if nobody cares." She deems becoming an intern for Kingdom Pen the biggest of deals in regard to her writing accomplishments, surpassing even her excitement upon placing second in a library contest, having a short story accepted in a nationwide collection, and being frequently published on a blog for young authors. Aside from obsessing over the arrangement of words and fantasizing about maple-syrup-coated beavertails, Cindy enjoys spending time playing piano, looking at pictures of outer space, loudly singing along to music, exploring the dictionary, attempting Highland dancing, and reading. She hopes to someday publish a book of her own, learn to skateboard without getting scraped, and witness the aurora borealis in the Yukon. Most of all, she wants to live her life colorfully and passionately for the glory of a good God and to point to her Creator as the source of all joy.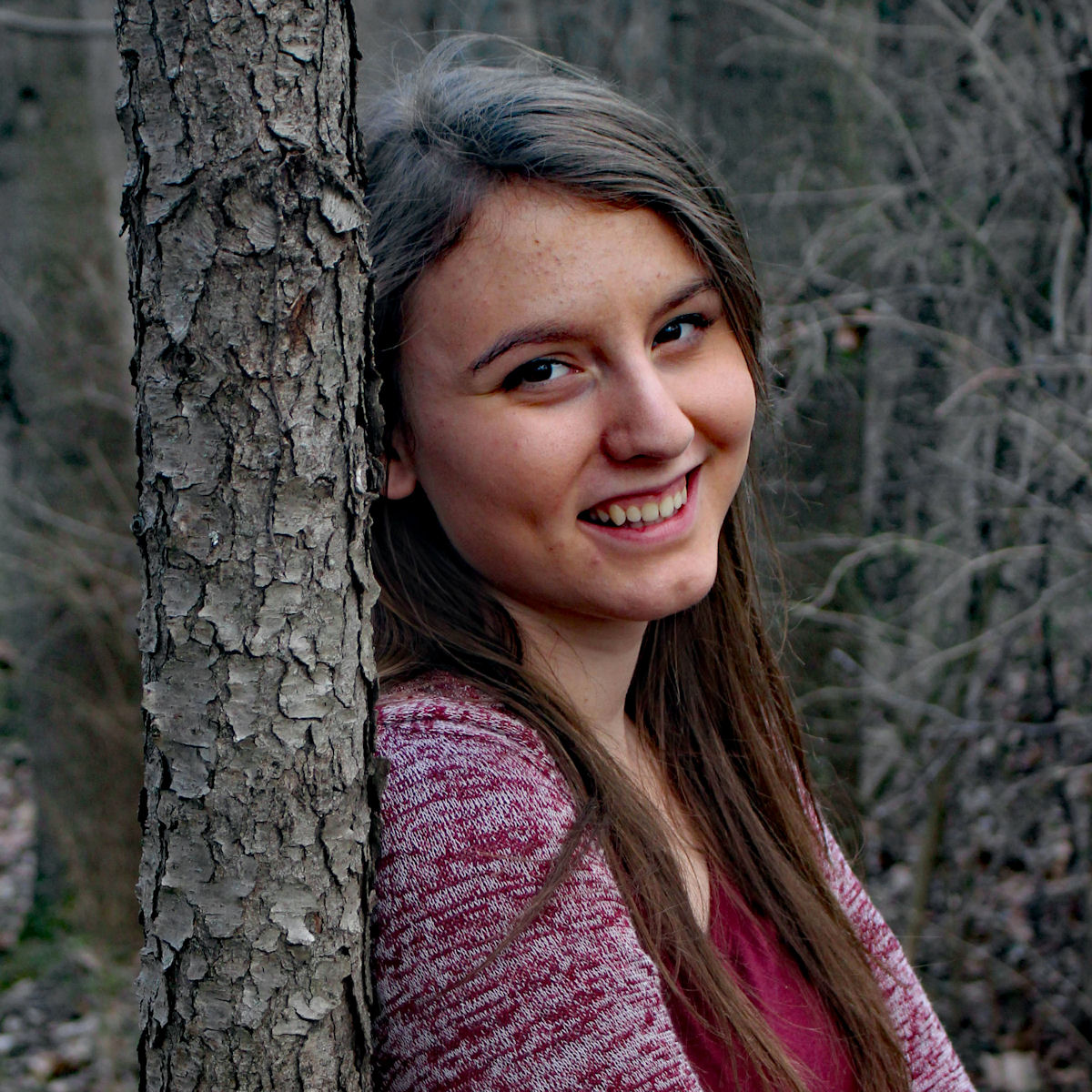 Gabrielle Pollack
Writing Team Member
Gabrielle Pollack currently resides with her family and many cats amidst a small wood she wishes was Narnia. Her interests are varied, and when she isn't writing or studying, she enjoys karate, archery, introverting, and hanging out on the Kingdom Pen forum. She relishes the cool wind that rushes in before a thunderstorm, the scent of fresh rain, black clouds, and in summary, all things storm. As a lighthearted INFP, she loves horses, spring, strawberries, and sitting on the roof of her house.
She fell in love with stories many years ago and immersed herself in epic books like The Kingdom Series and The Peleg Chronicles, living the adventures and loving the characters. It took her a while to realize she could write epic stories herself, but once she did, she was a lost cause. She never quite recovered her sanity and often rants about good storytelling to innocent bystanders. Gabrielle has written two books since and has a plethora of other ideas swirling inside her brain, waiting to turn into people and worlds. She desires to glorify God through her books, short stories, and blog, and she looks forward to learning more about her trade.
She dreams of traveling the world and wishes to return to the bottom of the Grand Canyon, the heights of the Rocky Mountains, and the sandy shores of the Outer Banks. Gabrielle also wishes to travel to New Zealand and stand upon a rocky perch overlooking a flatland, where she will then quote Lord of the Rings lines in dramatic fashion. Her more realistic goals include becoming a full-time writer and surviving adulthood.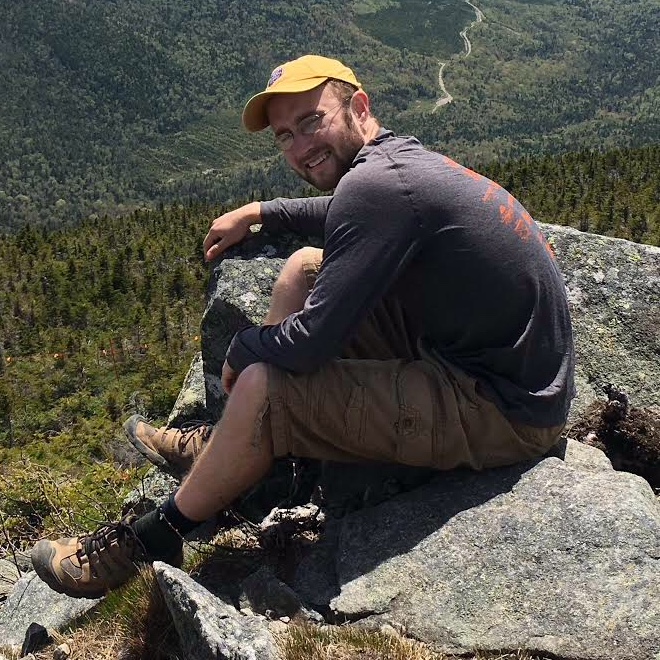 Graham Jackson
Writing Team Contributor
Graham Jackson, with all his enthusiasm for the joint power of the language and stories, is nevertheless a man of few words. An introverted Yankee through and through, Graham was born and raised on the North Shore of Massachusetts in a small town dating back to the 1600s. Homeschooled from an early age, Graham cultivated a love of history and reading from the start, and he has been hooked ever since. He discovered his love of literature and creative writing when he picked up Brian Jacques's Redwall, as well as in high school, and he went on to get his bachelor's degree in Literature from Patrick Henry College. His favorite color is "Red, the Blood of Angry Men" (although he likes many other colors), and his favorite season is autumn. He also likes dogs and long walks on the beach.
As for writing, Graham is an aspiring novelist and amateur poet. He has had a lot of experience writing poetry over the years, trying his hand at different forms, writing a short collection of sonnets, and playing with words. He finds a lot of meaning in poetry that has a real and lasting impact on daily life—scrutinizing the ordinary to find marvels in the mundane. Yet, poetry and prose are equally important and overlap in many ways.
Having recently graduated college, Graham is now at home with his family, getting ready to embark on some online teaching. Graham is thankful and excited for this opportunity to share his enthusiasm with the Kingdom Pen community and to see what's down the road.