We're a group of young Christian writers who want to help you better glorify God in your writing.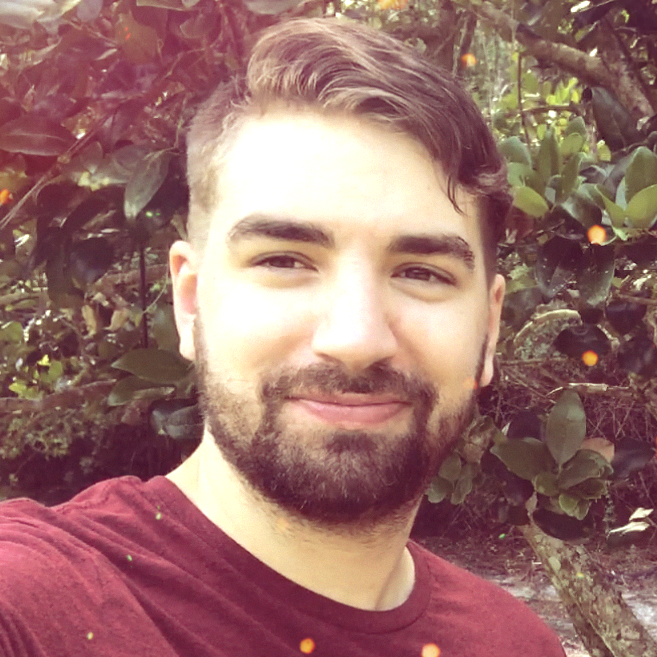 Reagan Ramm
Owner & Cofounder
Former all-conference high school football player turned writer, Reagan Ramm graduated from Ramm Preparatory Academy in October of 2012, after partially enrolling in both homeschool and the local public schools. Reagan also graduated from Summit Ministries' worldview conference—located in Manitou Springs Colorado—in the summer of 2011. He lives in southwest Florida with his parents and six siblings.
Growing up, school and sports were Reagan's main focus, but writing was always in the back of his mind. In 2010, he came across the One Year Adventure Novel writing curriculum at a Cincinnati homeschool conference. Through it, he discovered that writing was his calling, and shifted focus to developing his written work. He has completed the rough drafts of three novels, two of which were semi-finalists in the One Year Adventure Novel writing contest. To sample his nonfiction writing on life and culture, check out his blog: The Arsenal—"Arming Christians to fight the good fight and live the good life."
Toward the end of 2011, Reagan was inspired by the mission of Kingdom Pen and was welcomed aboard as the Associate Editor. It's his dream that Kingdom Pen can help lead the charge for a new generation of writers seeking to further God's kingdom on earth.
In addition to writing, Reagan also enjoys making movies with his siblings and making music with his Synthpop project, Andromeda Coast, which he started in the Spring of 2012. He recently released an album entitled, Aphelion.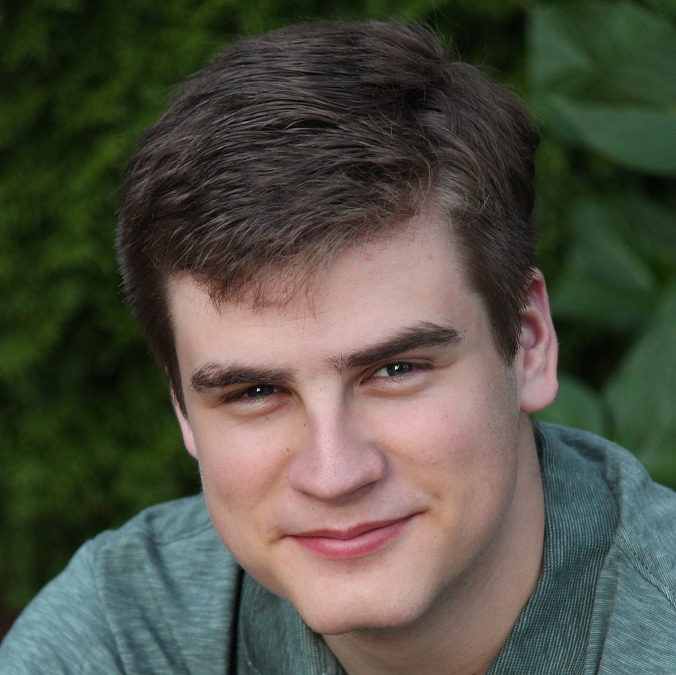 Josiah DeGraaf
Editor-in-Chief
Josiah DeGraaf is a high school English teacher and literature nerd who fell in love with stories when he was young and hasn't fallen out of love ever since.
He began working for Kingdom Pen as an editor in 2013 and now directs and leads the site as Editor-in-Chief, where he sets visions and goals, reviews submissions, writes articles, and creates courses.
He writes because he's fascinated by human motivations. What causes otherwise-good people to make terrible decisions in their lives? Why do some people have the strength to withstand temptation when others don't? How do people respond to periods of intense suffering? What does it mean to be a hero?
These questions drive him as a reader and a writer as he takes normal people, puts them in crazy situations (did he mention he writes fantasy?), and then forces them to make difficult choices with their lives.
Someday Josiah hopes to write fantasy novels with worlds as imaginative as Brandon Sanderson's, characters as complex as Orson Scott Card's, character arcs as dynamic as Jane Austen's, themes as deep as Fyodor Dostoyevsky's, and stories as entertaining as Wayne Thomas Batson's. In the meantime, you can find him writing articles here or short stories on his website as he works toward achieving these goals.
Email: josiahdegraaf@kingdompen.org
Brianna Storm Hilvety
Copy Editor & Graphics Director
Brianna Storm Hilvety is a professional freelance editor, writer, and bibliophile. Over the course of a decade, she's penned dozens of short stories and articles that have won contests and been published in various periodicals. As an Associate Editor at Castle Gate Press and the Copy Editor for Kingdom Pen, she has honed writing of all types and lengths—from fiction to nonfiction, and short pieces to novels. She is also proudly a Silver Member of The Christian PEN and serves on their team as Graphics Coordinator.
Although she's had experience working with authors of different skill levels and backgrounds, her heart beats for young writers who aspire to change the world with their words. She loves interacting with these passionate, brave souls and aiding them along their journey.
As a homeschool graduate and an introvert, she is an independent thinker who is unafraid to express her opinions—provided it's on paper. When she isn't poring over words, she may be spotted shooting her Canon, riding The Breeze (an all-terrain vehicle), or romping with her dog, Zookie. Purple is her signature color, and she refuses to recognize all other claims to it. To explore Brianna's realm, visit: www.TheLiteraryCrusader.com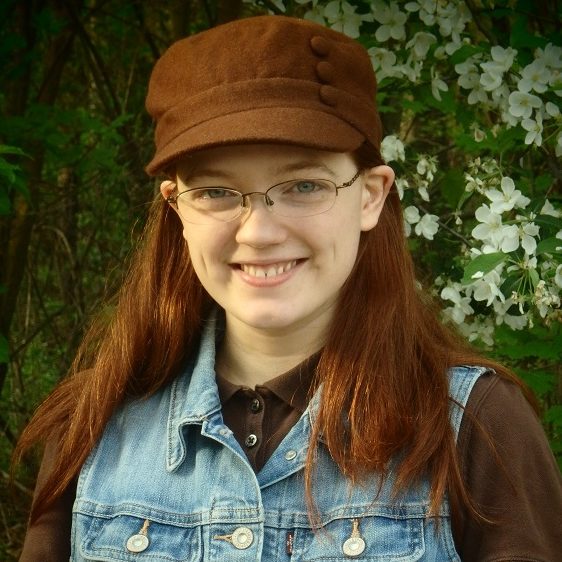 Hope Ann
Public Relations Director
Hope Ann is a speculative fiction writer who lives on a small farm in northern Indiana. She is the author of the Legends of Light series and enjoys blogging and vlogging. Reading since the age of five, and introducing herself to writing at age eight, she never doubted that the author's life was for her. Her goal is to write thrilling Christian fantasy and futuristic fiction—stories she longed for while growing up. After graduating from homeschool, Hope now teaches writing to several of her eight younger siblings. She loves climbing trees, archery, photography, Lord of the Rings, chocolate, and collecting shiny things she claims are useful for story inspiration. You can claim a free prequel to her Legends of Light series here: https://authorhopeann.com/rose-of-the-night/
Email: hopeann@kingdompen.org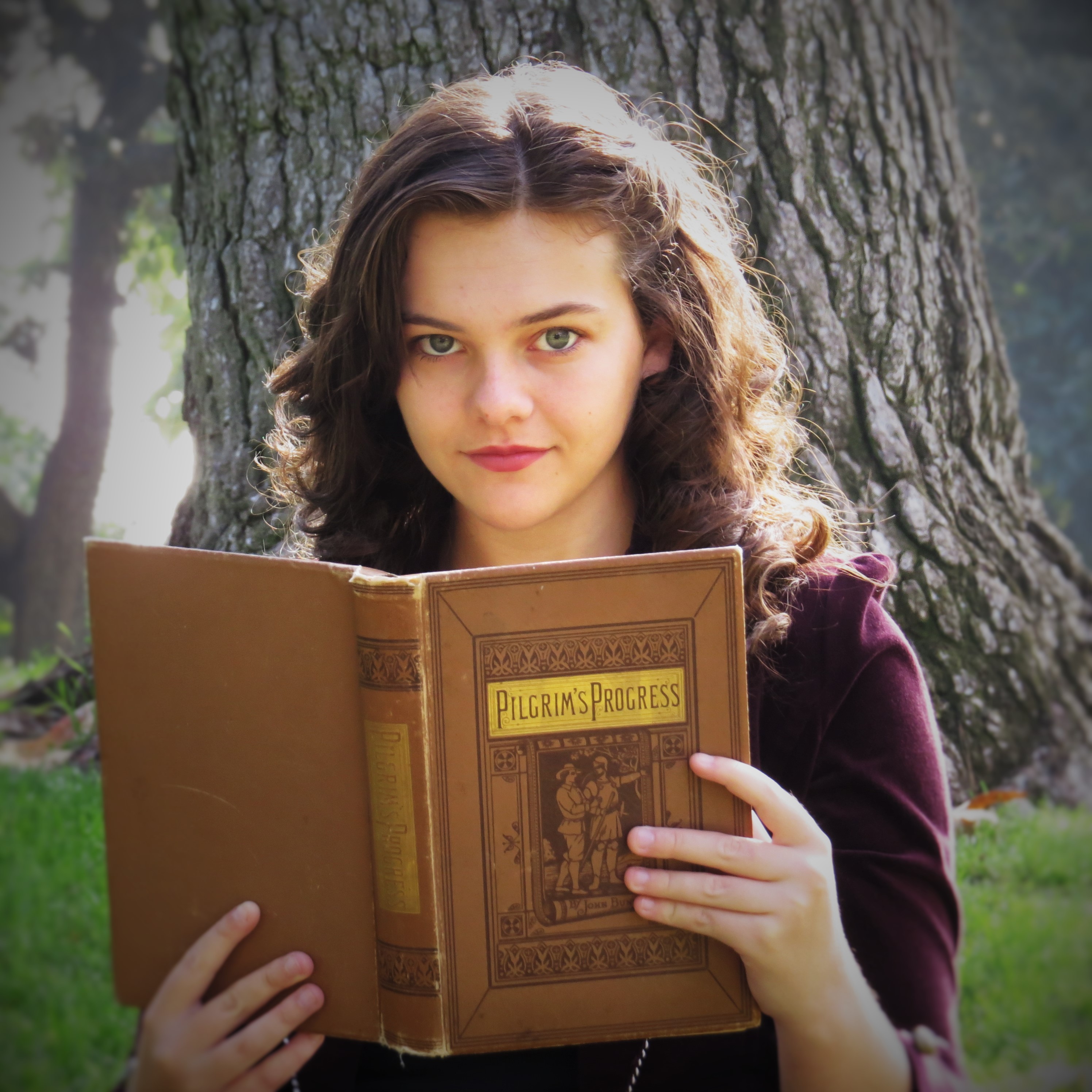 Christi Eaton
Social Media & Outreach Manager
Christine Eaton is a college student who loves stories and hopes to publish children's books. Wearing flip-flops in December, frequenting the beach, and taking every opportunity to visit Disneyland, Christine relishes living in sunny Southern California. She can usually be found happily sipping tea, memorizing lines from the latest play she is a part of, caving into her addiction to chocolate, writing encouraging snail mail, or listening to music, which is usually something folky like Andrew Peterson or the Gray Havens, or some Broadway musical (and rarely anything landing between those two categories.) Art is one of her largest passions, and her walls are covered in her sketches and paintings. Christine yearns to use her skills to glorify God by illustrating and writing her own children's books that will teach children more about Jesus. Some of her favorite authors include A.S. Peterson, Francine Rivers, Louisa May Alcott, and Andrew Peterson. She is so thankful for the opportunity to manage Kingdom Pen's social media accounts and help out around the Kingdom wherever she can. From the encouragement, enthusiastic young Christian writers, and her fellow staff members, KP holds a huge place in her heart and she is excited about encouraging young writers to write well and glorify God through their writing.
Email: christieaton@kingdompen.org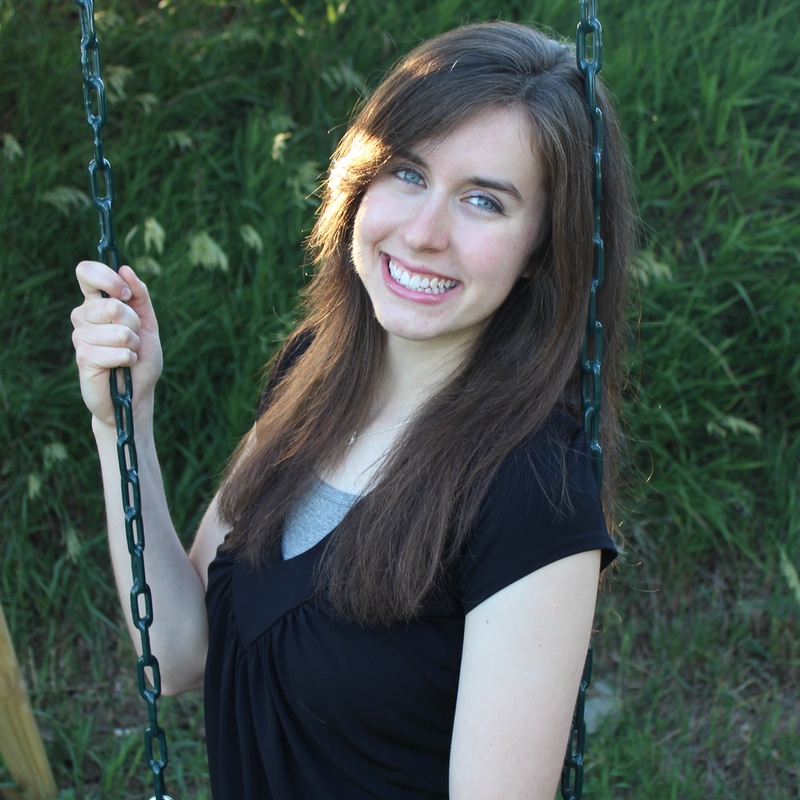 Rolena Hatfield
Forum Director
Rolena is a country-loving girl who wears cowgirl boots and has dreamed of being Cinderella since she was four. She has an explosive imagination that leads her on crazy adventures in other worlds, yet she somehow always ends up back at her desk with a pencil and cup of coffee in hand. Besides writing late at night and devouring books, she has a tremendous love of music and musical theater. She blames them both for being unable to stay off a stage since age eleven as a vocal teacher and drama director.
Her favorite places to be are up in her library (yes, she climbs a library ladder to enter her world of books), outside for a romp, or any place with people. On her shelf of favorite books you'll find The False Prince, Once on This Island, Princess Academy, and The Lost Girl of Astor Street.
Her favorite thing to do is laugh. Though she has tried to stop writing, she's never been able to and has no intention of doing so in the near future. Or ever for that matter.
She finds herself incredibly blessed to be a part of the Kingdom Pen staff and hopes that God will use her crazy self to bless those who enter the realm of KeePers.
You can find out about her published novel, Daughter of Treasure (which came to existence after going through OYAN), here.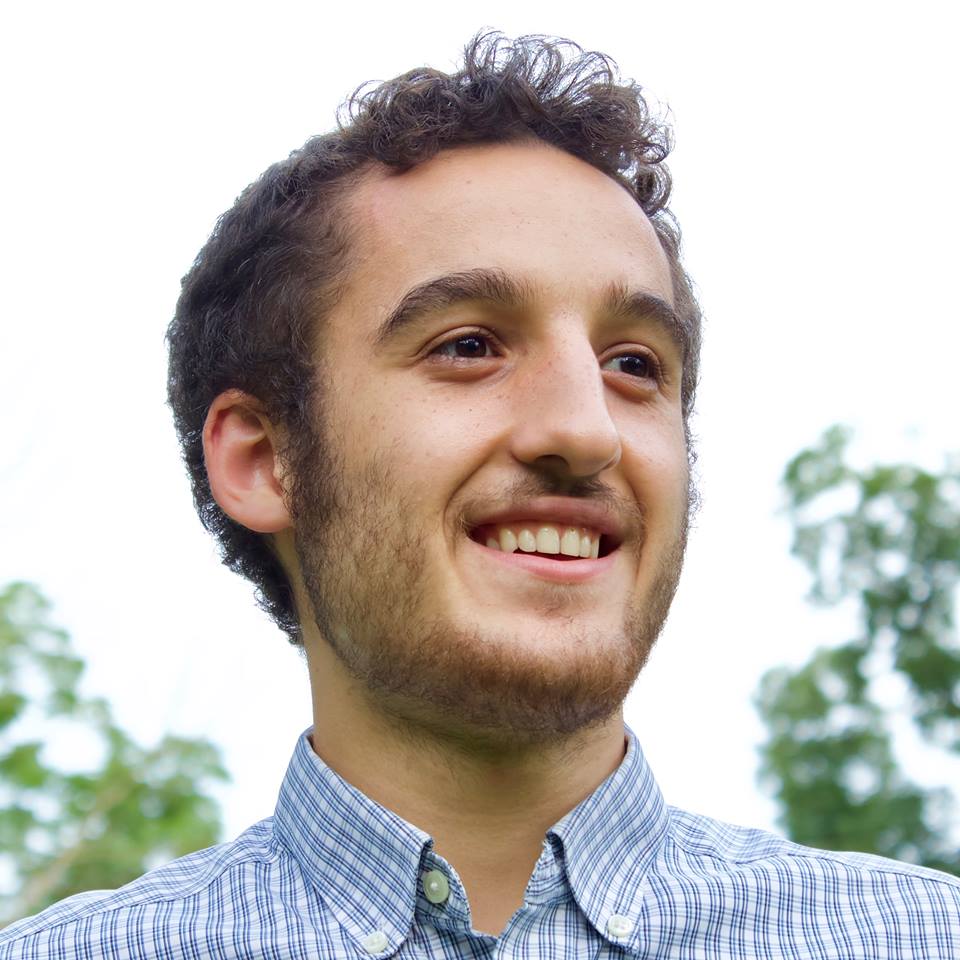 Daeus Lamb
Forum Moderator & Course Creator
When Daeus was fourteen, he did something that was probably illegal to pregnant women and children in the state of California and definitely not recommended for the faint of heart—he wrote a story.
This dangerous expedition developed in him an addiction to storytelling. Since then, he may or may not have visited numerous doctors, all of whom have announced his case hopeless. Current symptoms include: locking himself in a room for hours to write, a heightened consumption of raspberries and chocolate, and becoming a psychopathic stalker of his Kindle.
Doctors finally abandoned all hope when Daeus became an official moderator of the Kingdom Pen forum. When asked by a reporter what he thought about this new position, Daeus replied, "I'm pretty grateful, actually. I found myself on there several times a day and making that part of my job description was the ultimate excuse."
Popular legend has him as the creator of the Jumpstart Your Novel course and a side contributor to the Theme Mastery course, but when pushed on the subject, this mysterious fellow has always pleaded the fifth.
His main interests (besides writing, of course) are permaculture, online business, and checking up on his writing friends at the forum.
He doesn't drink coffee, and he likes chocolate in his scones.
Daeus has published two books, Edwin Brook: Dire Recompense and Treachery Against the House of Fairwin.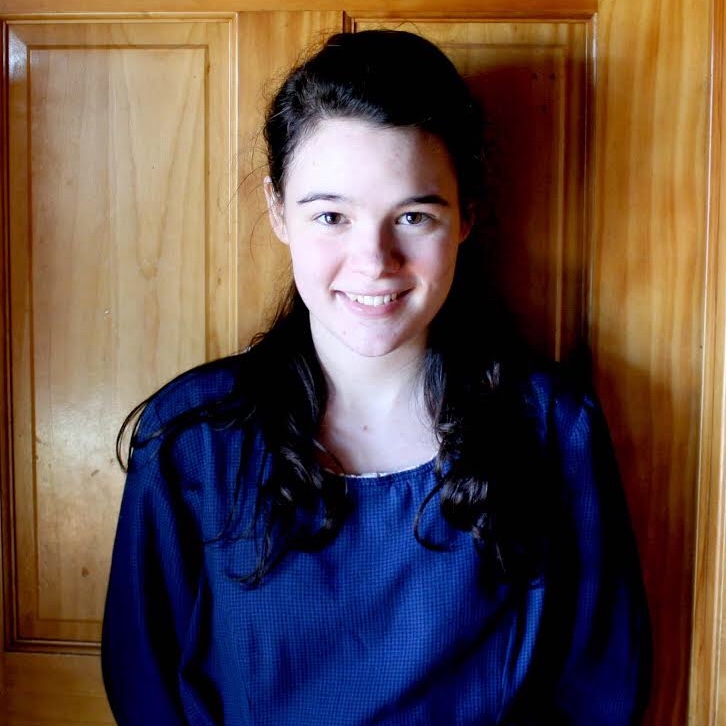 Kate Flournoy
Publishing Manager
After having solemnly declared at age eight that she hated reading and that writing was even worse, Kate did her utmost to cling staunchly to those assertions. But, alas, by age nine she was a committed bookworm, and by age fourteen the corruption was complete as she finished her first novel and hasn't been able to stop since.
She is now eighteen and balances her time between writing, reading, writing, psychology, writing, philosophy, writing, jewelry making, writing, art, writing, climbing trees, writing, trying to mentor other writers, writing, and trying to be an adult (sometimes she thinks she's getting there). Also, being a singing dragon in disguise who occasionally practices calligraphy and drama and loves playing chess. And hating coffee. For the critics—it tastes like burnt tree bark, okay?
If you're weird enough to want to meet this strange creature, you can find a random conglomeration of her writerly ramblings at https://kateeverythingwriting.wordpress.com.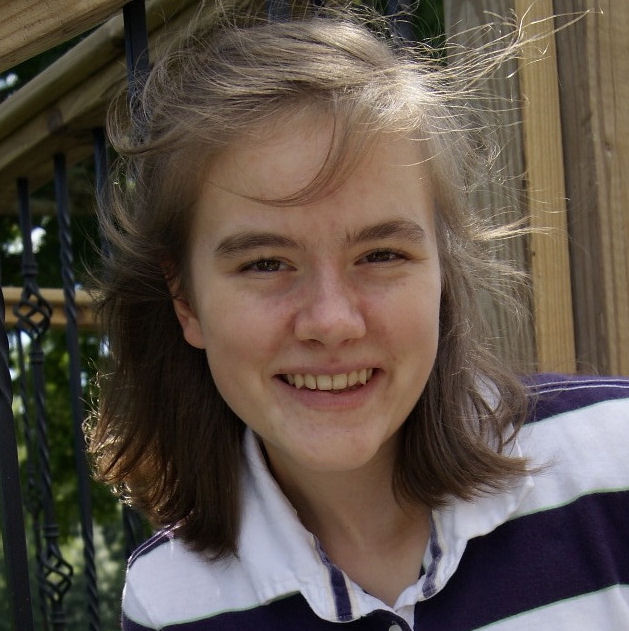 Mackenzie Long
Poetry Reviewer
MacKenzie, affectionately known as "Mac" by the KP staff, is an unashamed coffee lover and chocolate consumer. She committed to her favorite relationship at age four when she asked Jesus into her heart. Having her best friend around all the time is awesome.
Along with laughing with her best friends (AKA her siblings), she spends her time reading, writing, singing with her sisters and brother in their band The Long Family Singers, discussing theology with her friends, pondering the deep questions in life, and learning about people's personalities.
She is grateful that her parents homeschooled her and that she is now able to help by teaching her two youngest siblings math (her least favorite subject).
An optimistic ENFP, Mac loves getting to know the people around her and learning everything she can. She has finished four drafts but will probably never edit them into something fit to be seen by the public eye. Her favorite part of novel writing is creating the characters. It's like a little taste of what God must feel when he creates each one of us.
At the end of the day, she simply wants to glorify God and point each person she meets to Him.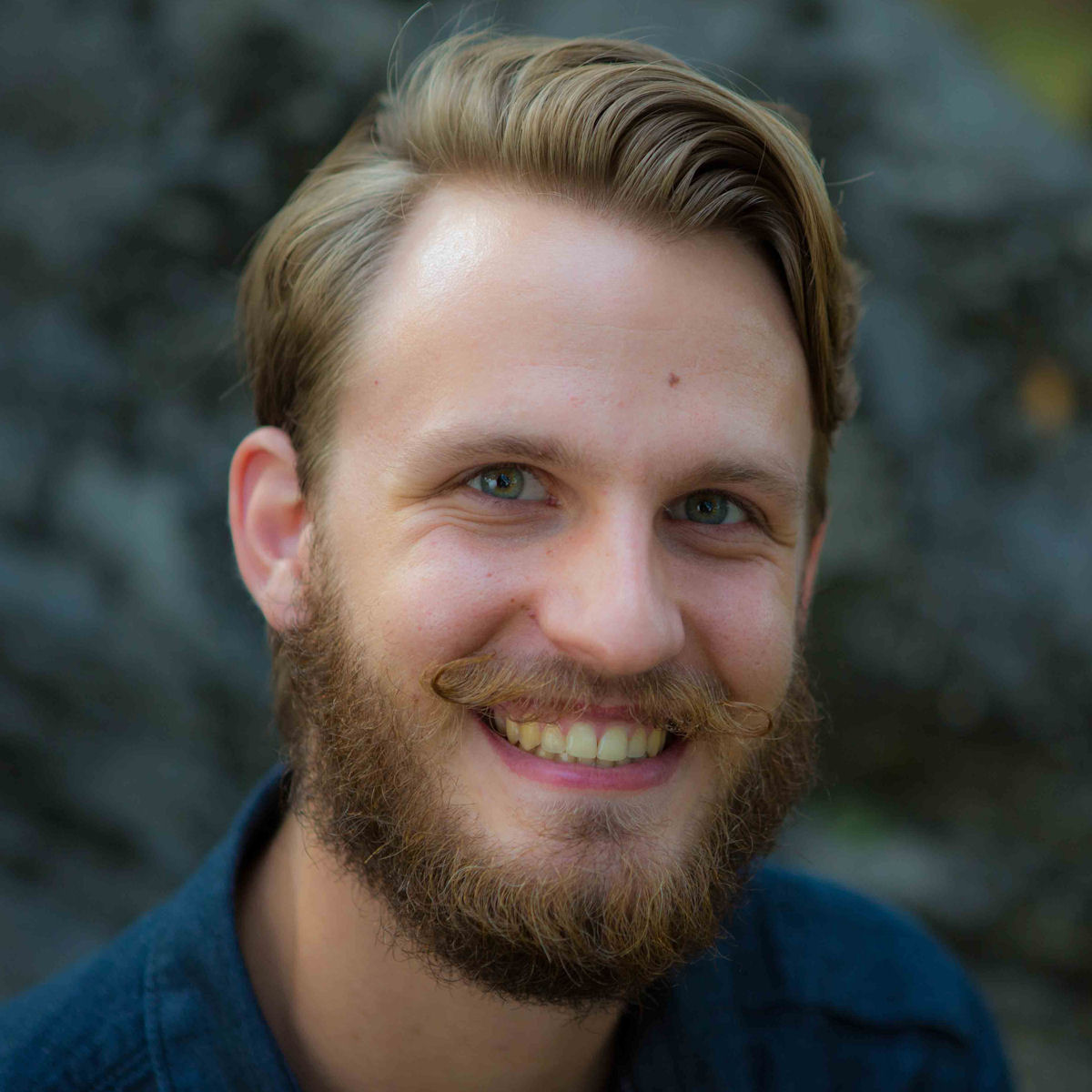 Michael Stanton
Marketing Advisor
Michael Stanton has had what he describes as a scatterbrained adventure of a life that has recently led him to working at Kingdom Pen. When he wasn't teaching underprivileged children in Uganda and rafting on the White Nile, he was either in Canada's capital city studying the history of Christianity or in Michigan learning how to make films. Originally from Banner Elk, North Carolina, Michael grew up homeschooled and surrounded by the beauty of the Appalachian Mountains. Those mountains inspired Michael's love of writing (and, let's face it, the Lord of the Rings movies also helped).
Many years and adventures later, Michael found himself getting a marketing degree, and low and behold, Kingdom Pen was in need of a Marketing Director. What are the odds that God didn't see that coming? All divine providence allusions aside, Michael is super excited to get to work in an organization that so closely matches his desires to see more quality content streaming from the minds and hearts of his fellow Christians.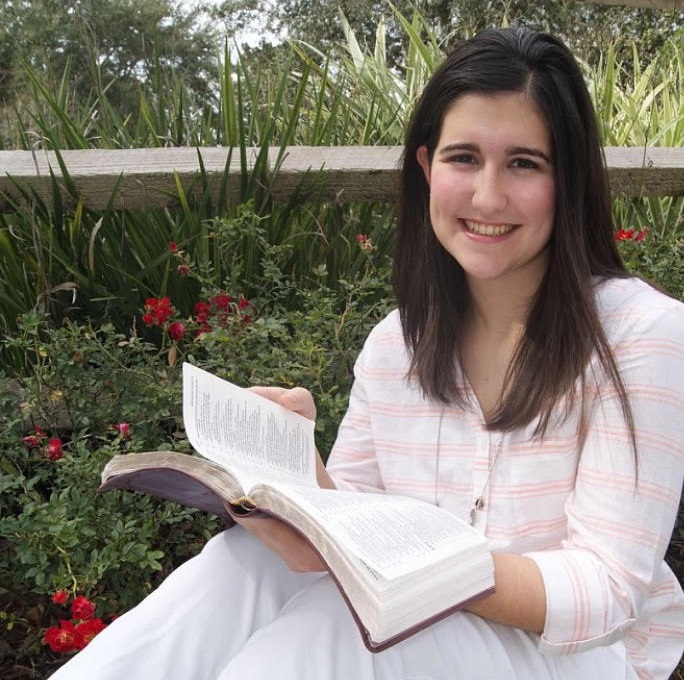 Elizabeth Kuhn
Public Relations Intern
Elizabeth Kuhn grew up wanting to be a superhero, but when that didn't work out, she decided to be a writer instead. Immersed in fantasy as a child, Elizabeth now enjoys toying with elemental powers and sinister villains—anything that can help her escape from the torment that is college classes. She also enjoys soccer, playing guitar, and reading.
Mariposa Aristeo
Graphic Design Intern
Mariposa Aristeo is a self-taught artist who captures the glories of God's creation on canvas. She has a Ph.D. in creativity and a master's degree in imagination. She's a stay-at-home girl who's determined to live without a driver's license.
If you asked her what her favorite things are, she would probably say nothing, since she is extremely shy and quiet. But if you ask her to write about it, she'll give a five-page treatise on palm trees, peas, and sweet potatoes. She was born detesting writing, but that hate melted into love. She is a firm believer in: "A children's story that is only enjoyed by children is not a good children's story." When she's not thinking, reading, or writing about dinosaurs, she's drawing them. Easter eggs are as common in her art as they are in Disney-Pixar films. She's an avid amateur baker who likes to throw flour on the floor. She is a spider-hating germ-killer who is repulsed by people who don't wash their hands. She enjoys perusing the works of John MacArthur and Charles Spurgeon, but the Bible will always remain her ultimate guide to the truth. If you wish to hear the tippy-tap of her keyboard, visit TheTinyTealTypewriter.com.
Don't be Shy. Get in Touch.
If you are interested in collaborating with us, send us an inquiry and we will reply as soon as we can!