Well it's been fun,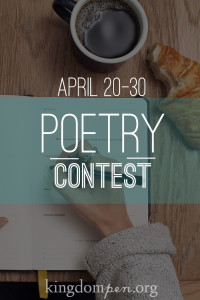 this contest of ours.
Like all good things,
The end has now come.
Ten days have flown by like a powered eagle with lightweight wings!
We're so excited to see all the entries flooding in! Keep 'em coming!
At 12:00 AM on May 1st the contest will be closing. So share with all your friends, if you haven't already, and place the finishing touches on your poem and send it in quick!
Don't get tripped up on your rhyming scheme! ;P