Last year at a writer's conference I had the pleasure of hearing this creative woman give a few talks on the subject of writing. Given that she is a New York Time's best-selling author I had to get an interview with her. I introduced myself after one of the sessions and through times of procrastination and several emails later here is the fruit of said interview. I found her answers quite interesting, very informative, and humorous.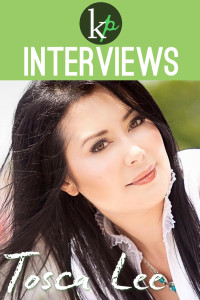 I think I'm going to try her crazy stunt she pulled. 😀
Kingdom Pen: If you could only give one piece of advice on how to go about writing a book, what would it be?
Tosca Lee: Read a lot of good books that YOU like, and take notice of what works in it. And then start writing your own. Don't go back and redo the beginning over and over—that is death. Write through to the end, even if it's a shorter novel.
KP: Many authors have at least one embarrassing story to share about their first novels, short stories, or attempts at either. What was your first "big" writing adventure? Do you look back on it as something to be proud of, or is it something you tuck away into dusty corners and try not to talk about very often?
TL: I have a novel in my basement like a skeleton… it was my first, and I'm scared to even read it. I did submit it to Writer's House (I wrote it when I was 19 and submitted it when I was 20). I made every single mistake you could. I wrote a too-long synopsis (23 pages), and bound the pages—I even put some art on the front cover. So cheesy! But I did get a thoughtful rejection that helped me see what was wrong with the story (basically everything). 😀
KP: As a writer, what is the most difficult aspect of writing for you?
TL: Laying down the first draft. And that jittery feeling leading up to release day of a new book. When reviews start coming out—I'm having a panic attack thinking about it right now.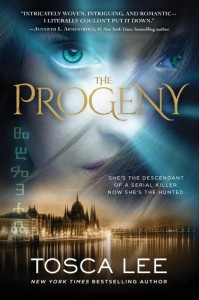 KP: Every author has heard the whispered tales of the horrendous behemoth called "Writer's Block." How do you deal with this monster when it comes knocking, and what measures can authors take to avoid a confrontation with the beast to begin with?
TL: I go do laundry. Or drive. Or work out. Or take a nap. Or—the best thing—I just write some truly horrible prose about what could happen next and keep going. Writer's block usually comes from not knowing what to do next, which just requires some thought about the plot, or perfectionism (which is another name for fear).
KP: Is writing a best-selling book the only way to make a living as a writer?
TL: No, I don't think so. But it certainly helps. If you have enough books out there that are garnering an audience and making some sales, you can definitely make income off it. What you need to live on is another question…
KP: You have co-authored a couple of novels over the years. What benefits have you experienced? Any drawbacks?
TL: It's a great way to see how another author confronts issues in the process, and to meld both of your strengths as authors. Where you're not as strong, your partner is (ideally) strong. The drawback is that you do have to compromise, and as you learn your process for writing together, it can take a long time—longer than if you had written a book yourself.
KP: Authors have been known to do some crazy things, not limited to staying up all night to meet deadlines and dressing up as characters and reading to kids. What is one of the craziest things you've ever done in the name of writing, and what is one of your most fond memories related to writing?
TL: I did a two-nights in a row all-nighter marathon while working… and was gunning for a third. I was at that point where I genuinely had come to believe that I didn't need sleep after all. And then I just crashed. For me, my favorite memories are those times when the hours just fly. When you're so into it that you haven't realized how much of the day has passed you by. That's what I call being in the zone!
KP: Constructive criticism is key to growing as a writer. How do you deal with constructive and non-constructive criticism?
TL: Constructive is very helpful. I love getting my edits back. Because I love picking and fixing. Non-constructive criticism is difficult and sometimes very harsh. I've learned that when people get nasty, they're really telling you things about their buttons and their own psyche.
KP: Ideas are the foundation of a novel. How and where do you obtain your ideas?
TL:  From friends, from fans, from stuff that I've just randomly daydreamed about as interesting. I keep a file and go look in it sometimes and see what still catches my fancy.
KP: What are your essential writing resources?
TL: I have to have coffee or a green smoothie or snacks… a really good chair (you have to invest in one after a while) and quiet. I have a lot of friends who write to music, but I've never been able to. Beyond that, I just have to touch base with my readers every now and then on social media. Because honestly, I have the greatest readers in the world, and I just love them, and want to make something great for them.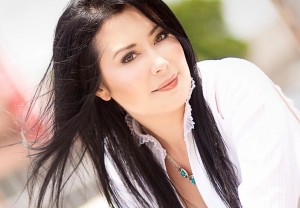 Tosca Lee is the award-winning, New York Times bestselling author of ISCARIOT; THE LEGEND OF SHEBA; DEMON: A MEMOIR; HAVAH: THE STORY OF EVE; and the Books of Mortals series with New York Times bestseller Ted Dekker (FORBIDDEN, MORTAL, SOVEREIGN). A notorious night-owl, she loves watching TV, eating bacon, playing video games with her kids, and sending cheesy texts to her husband.
You can find Tosca at ToscaLee.com, on social media, or hanging around the snack table.