By D.G. Snapper
Oh no!
Not again.
Why me?
This pen!
I unscrew the lid
And check the ink holder
The color is all there
But angered, the author
The pen I rebuild
Then place on the table
It should work
But why isn't it able?
The price wasn't high
But I only got one
This ballpoint pen as a toy
Yet it's everything but fun
I take it to my hand
The ballpoint to paper
I scratch and I scribble
But it doesn't cater
No ink was spilled
No writing done
Will it force me to ask
From the store a refund?
Again to the test
The paper it killed
I look online
The ratings are nil
I check the instructions
And then the reviews
It makes me think
This thing belongs in the pews
Into the trash
Is where it resides
Its failure was epic
Since it no longer abides
The ballpoint dismissed
The pen now gone
I repass the carnage
The pen had run
Paper scratched through
Knuckles clenched white
Made my anger boil
About this I must write
So this is what you read
My not-too-epic legends
The trouble I've had
And the fate of dead pens
---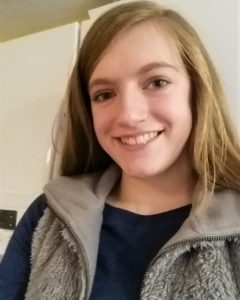 Fourteen-year-old D.G. Snapper lives in Southwest Virginia with her Christian family and a dog who can't decide whether he wants to sleep or run around the house in laps. Her writing hobby began nearly two and a half years ago, inspired by the fact that most of the books in the young adult and children's sections at the library were gory and/or inappropriate. A desire to write was kindled out of a hope to write a God-glorifying novel and her love of writing has grown since then. She loves medieval fantasy and historical fiction, and envisions her novels standing out among the other books on the library shelves.