We've got a surprise for you! For those of you who have been eyeing and wishing to be in possession of some of our amazing KP Swag, now's your chance to get it!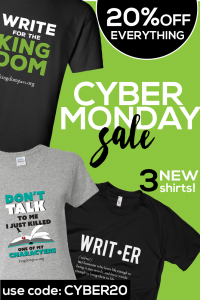 During Cyber Monday ALL of our KP merchandise is 20% off! Yes, you read that right, ALL of it! Including the awesome hoodies!
All that is required of you is to select your favorite item, go to the checkout and enter this coupon code: CYBER20
And BAM! That KP Swag is yours!
With your new KP gear, you will be able to count to infinity: multiple times. You will discover yourself winning games of Connect Four in only three moves. You will be able to start fires by rubbing two ice cubes together, and you will be able to swim through land.
Actually, no, not really. You won't be able to do any of the above listed things, but it sure sounded pretty cool, didn't it?
The code expires December 1st so go visit the shop and swag yourself!
Quote contest winners announced!
If you've checked out the shop, you will have noticed that we have NEW T-shirt designs for you! These are made available thanks to everyone who voted and participated in our Quote contest, as well as our wonderful graphic designer, Laurel Adams!
We decided to go with the three quotes receiving the most votes, rather than just one. On the behalf of the entire KP staff, thank you so much to everyone who entered the contest and voted!
1. "Writer" by Jessica Joy – 26%
2. "Imaginary Friend" by Mikayla H – 17%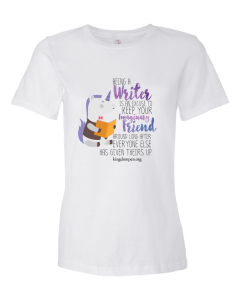 3. "Don't Talk To Me…" by Damaris Tutor – 14%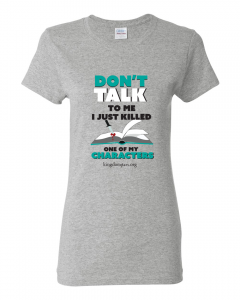 Make sure to get your orders in by December 1st to save 20% off your purchase! We greatly appreciate your support!