Our new contest has arrived! For this contest, you must write a short story incorporating this painting by Rachel Ramm. Be creative! Use this picture prompt however you see best to construct your story!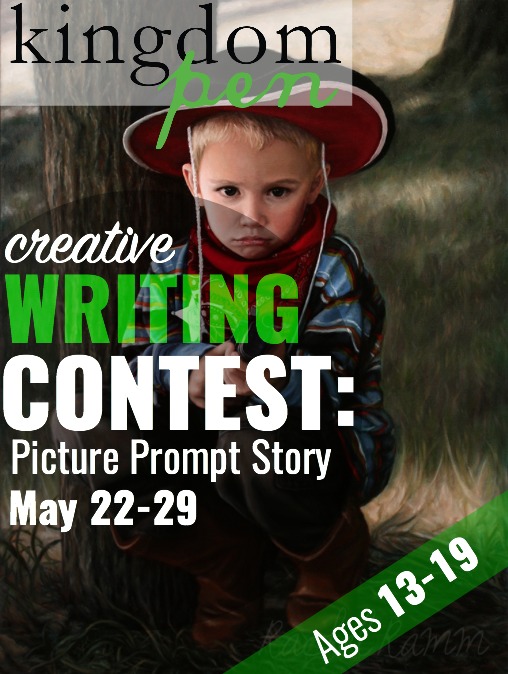 Basic Guidelines
Your story must be between 800 and 3,000 words in length, and be written in English.  It must be submitted by 11:59:59 EDT on the night of May 29th, 2015, in submission format (please refer to the list of details below for information on this formatting),
The rest is up to you!
This contest is open to writers within the age range of 13-19.
Judging Process
Two KP staff members will narrow down the pool of submissions to the top six, and will then select the top three and the winner from the remaining six.
The judges will scale your story on each of the following categories, with a potential of between 1 and 10 points, with 1 being lowest and 10 being the best quality in that category. These points will then be added together (with a max of 100 possible points each). The submissions receiving the highest scores will move on to the final round of judging.
Strength and clarity of message in balance with artful presentation (how clear and strong but not preachy your theme was, in other words) – 10
Strength of style (how readable and captivating your actual writing is) – 10
Strength of narrative (how captivating your actual story is) – 10
Consistency of story (self-explanatory) – 10
Strength and realness of characters (how identifiable and believable they are) – 10
Strength of setting (how real your setting is and how realistically it effects your story) – 10
Flow and pacing of plot (how well your story works with itself and is paced appropriately) – 10
Strength of dialog (how real-feeling your dialog is) – 10
Creativity (how do you use the picture prompt to tell a compelling story) – 20
Notice that creativity is worth a whole fifth of the score, and the majority of the creativity score will be determined by your use of the picture prompt.
Prizes
First place:
The winner of the contest will receive $100 (Payable via Paypal) and a print of the story prompt painting.
Second place:
$50 (payable via Paypal)
Third place:
$25 (Payable via Paypal)
Additionally, the top three finishers will all have their submissions published on the Kingdom Pen website, and will receive comments from the judges on their submissions.
How to Enter
As we mentioned above, the only requirement to enter the contest is that you be a Kingdom Pen subscriber and between the ages of 13 and 19. If you're not, we'd love to have you. You can sign up for free right over here.
To submit your story, email it as an attachment to kingdompenmag@gmail.com by May 29th. Please include the subject line, "Story Prompt Contest" in your email. If you are unable to attach your story for whatever reason, please contact us at the same address and we'll work something out so that you can still submit.
Details (These Are Important!)
Writers retain full rights to their stories. All stories must be the original, previously unpublished works of the submitting author. No story that fails to meet these requirements is eligible.
To claim prizes, the winner must submit their Paypal email address. If they are unwilling to do so, they will retain their place in the contest but will forfeit their prize. Only the winners need submit this information.
If you finish in the top three, we will require a 3rd person biography of you consistent with our general submission guidelines to place under your story in the magazine. An appropriate photo of you is optional.
Stories should be submitted in Submission Formatting.  All words of emphasis in italics. All text should be in Times New Roman font, double spaced. Paragraphs should be indented at the beginning. Write your legal first and last name in your submission email, but please do not put it in the header or footer of your document.
If a minimum of 10 stories are not submitted for the contest by May 29th, the contest will be called off.
After the deadline, the judges will be given three weeks to review the material. Following this, the winners will be announced via email and the Kingdom Pen website.
Any content in any story which could be judged as objectionable or offensive (cursing, extreme or inappropriate violence, adult content, ect.) See our submission guidelines for more details.