We are so delighted to be presenting you with our twenty-ninth installment of KP Critiques!! All of you amazing subscribers who have submitted your work for us to critique, THANK YOU!!! Through your courage you have provided us with substantial material, as well as aided in sharing wisdom to fellow writers. Receiving constructive criticism is never easy, but it's necessary to grow as a writer!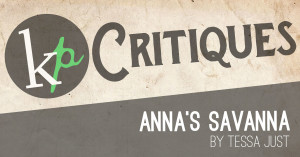 So please continue flooding us with your wonderful critiques!
Thank you Tessa for this awesome submission!
Have you ever wanted to say that you have owned the weirdest pet in the world? A pet that no one else has owned before? A pet that makes people envy you? I have. I am a typical teenager living in a typical flat in a typical city. Boring. My name is Anna. Boring. I have straight brown hair. Boring. And nothing exciting ever happens to me. But one day that all changed.
I get what you're trying to do here, but the repetition of boring here and then usual below is a bit much.  I recommend cutting out most of them and trying to work it in a subtler way.
One day my Dad came home from work and sat down on the couch. Usual. He picked up the paper lying on the arm beside him. Usual. But he didn't open it, just stared off into the distance. Ok, not usual. Mum didn't notice anything wrong until we were seated at the dinner table eating spaghetti bolognese. That is, Mum and I were. Dad just pushed it round his plate. Finally Mum realized something was up. She looked up at Dad. She looked down at the food. She looked back up at Dad. [Read more…]