Watch "Seventh Seal", the first film to be published by Kingdom Cinema!
As of now, Kingdom Pen is no longer an entity solely devoted to the medium of writing. Thanks to the hard work of Daniel Thompson and others, Kingdom Cinema, a branch of Kingdom Pen devoted to encouraging quality Christian filmmaking, has been launched!
Kingdom Cinema will seek to be a hub for Christian creators and filmmakers where they can post their videos, gain an audience, and connect with like-minded Christians filmmakers. It is also our wish that Kingdom Cinema will provide powerful, wholesome, and entertaining Christian films for the enjoyment and spiritual growth of our viewers.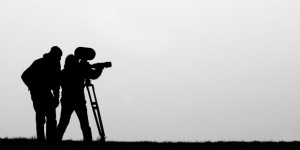 Benefits
*Accepted short films will be posted across several video sharing mediums including, but not limited to, YouTube, Vimeo, and GodTube.  The videos will also be advertised on social networks such as Facebook, the exclusive writer's forum OYAN, and will be posted on the Kingdom Pen website.
*Starting out, the KP YouTube channel is projected to gain somewhere in the range of 75-300 subscribers, based on carry-over subscribers from War Cry Cinema, and the near 500 subscribers to the Kingdom Pen magazine.  This number will only increase with the more videos and individual contributors involved.
 –
*Regular contributors will have their personal channels advertised on the KP Youtube channel in the sidebar, as well as in the video description on each of their videos.  This will help maintain a sense of individuality and individual benefit.
 –
*Having multiple contributors will aid in giving the channel a more constant flow of content, meaning a more constant flow of traffic, and resulting in more subscribers and viewers watching contributor content.
 –
We are excited about the possibilities Kingdom Cinema presents, and we hope you are too! If you have questions or would like to submit a film for possible publication, email Daniel at kingdomcinema@sbcglobal.net
 –
To keep up with the videos published by Kingdom Cinema, subscribe to our Youtube channel: TheKingdomCinema
–
Watch "Seventh Seal" the first film to be published by Kingdom Cinema!