One side effect of trying to do everything at once is that you can forget to announce the awesome new people you've added to the site team. So without further ado, here we are. We've recruited three illustrious interns for our writing team—Gabrielle Pollack, Emily Kopf, and Cindy Green—and we are proud as punch to have them with us. You should begin seeing new articles, book reviews, and poems from them this upcoming month.
We're also excited to belatedly announce Christi Eaton as our new social media manager. Christi's been running our social media for a while now and has been doing a fantastic job. If you aren't subscribed to our various social media channels now, here's your chance. (Facebook, Pinterest, Instagram, Twitter.)
Finally, we're thrilled to introduce a new web developer to the team. Isaiah Taylor is a rather mysterious fellow, so there's not much we can say about him, but his expertise will be invaluable to us as we work on updating the site over the coming months.
Read more about our new writing interns below and feel free to wish them a hearty welcome in the comments!
Writing Team Interns
Gabrielle Pollack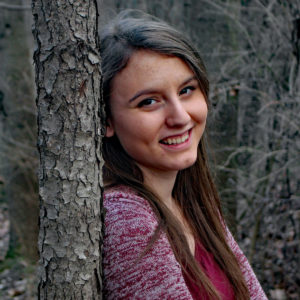 Gabrielle Pollack currently resides with her family and many cats amidst a small wood she wishes was Narnia. Her interests are varied, and when she isn't writing or studying, she enjoys karate, archery, introverting, and hanging out on the Kingdom Pen forum. She relishes the cool wind that rushes in before a thunderstorm, the scent of fresh rain, black clouds, and in summary, all things storm. As a lighthearted INFP, she loves horses, spring, strawberries, and sitting on the roof of her house.
She fell in love with stories many years ago and immersed herself in epic books like The Kingdom Series and The Peleg Chronicles, living the adventures and loving the characters. It took her a while to realize she could write epic stories herself, but once she did, she was a lost cause. She never quite recovered her sanity and often rants about good storytelling to innocent bystanders. Gabrielle has written two books since and has a plethora of other ideas swirling inside her brain, waiting to turn into people and worlds. She desires to glorify God through her books, short stories, and blog, and she looks forward to learning more about her trade.
She dreams of traveling the world and wishes to return to the bottom of the Grand Canyon, the heights of the Rocky Mountains, and the sandy shores of the Outer Banks. Gabrielle also wishes to travel to New Zealand and stand upon a rocky perch overlooking a flatland, where she will then quote Lord of the Rings lines in dramatic fashion. Her more realistic goals include becoming a full-time writer and surviving adulthood.
Cindy Green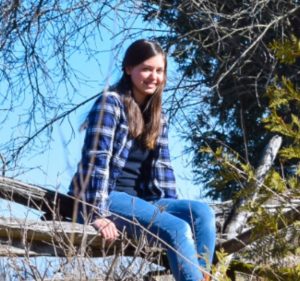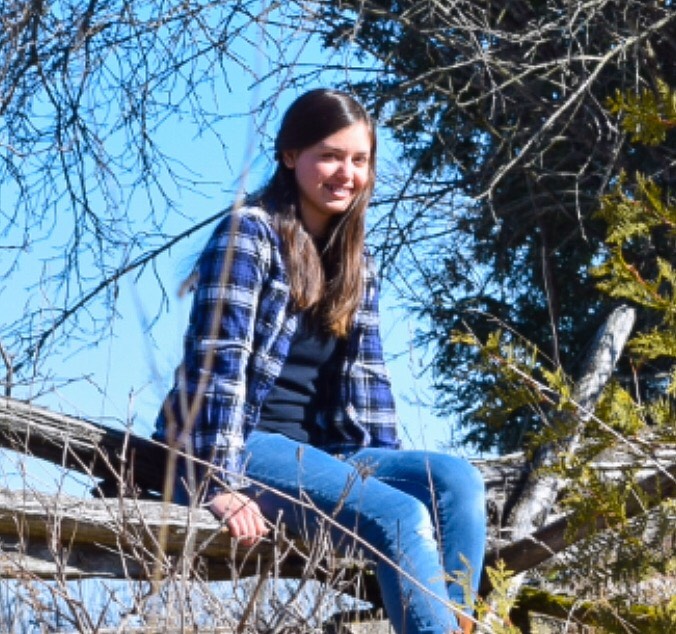 Cindy Green is a Canadian homeschool student who wants to live in a world where rain is colorful and mint chocolate chip ice cream is acceptable for daily consumption. But she is contented to live in one where dogs exist, fireworks are a regular occurrence, and trees are climbable objects (though the winter season is consistently extended in the land of igloos and hockey, she has climbed trees in her snowsuit before, and she will do it again). She began scribbling out fiction and keeping a journal at around age seven, and last she checked, hasn't stopped. Thinking of writing always goes hand in hand with thinking of a quote that she feels captures part of her existence: "I just want to make beautiful things, even if nobody cares."
She deems becoming an intern for Kingdom Pen the biggest of deals in regard to her writing accomplishments, surpassing even her excitement upon placing second in a library contest, having a short story accepted in a nationwide collection, and being frequently published on a blog for young authors.
Aside from obsessing over the arrangement of words and fantasizing about maple-syrup-coated beavertails, Cindy enjoys spending time playing piano, looking at pictures of outer space, loudly singing along to music, exploring the dictionary, attempting Highland dancing, and reading. She hopes to someday publish a book of her own, learn to skateboard without getting scraped, and witness the aurora borealis in the Yukon. Most of all, she wants to live her life colorfully and passionately for the glory of a good God and to point to her Creator as the source of all joy.
Emily Kopf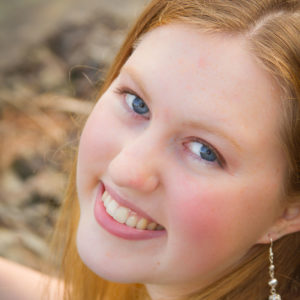 Emily Kopf has loved books since her mom taught her how, and she reads everything she can get her hands on. After she read Dragons in Our Midst by Bryan Davis at the age of eleven, Emily became obsessed with dragons and fantasy. Now, ten years later, she has invented a few fantasy stories of her own and is determined to make a career for herself in the bookish world. She is studying English Literature in her final year in college, writing scores of book reviews, blogging at Zerina Blossom's Books, writing epic stories, editing, and helping other authors make a name for themselves.
Emily comes from a creative family, with two self-published authors for uncles. She grew up in the beautiful mountains of the Inland Northwest as the oldest of three kids in a Christian family. She was homeschooled until fifth grade, when she joined a tiny Christian school. Emily loves everything artistic, from singing to macramé to sketching. Most of all, Emily loves Jesus and her family and friends.
Her favorite genres to read and write are fantasy, fairy tales, historical fiction, and sweet romance … or anything clean with a happy ending. A few of Emily's favorite authors include: Nadine Brandes, Anne Elisabeth Stengl, Bryan Davis, Jane Austen, and J.R.R. Tolkien. Currently she is a book reviewer for Kingdom Pen, so if you want her to review a specific book, send in a suggestion to KP for consideration.