Editor-in-Chief
 Josiah DeGraaf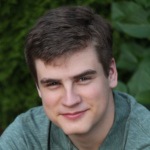 Josiah DeGraaf started reading when he was four, started writing fiction when he was six, and hasn't stopped doing either ever since. His love for fantasy was initially kindled at the age of nine when he first read Eragon, and after spending the next four years writing a 180,000-word rip-off of the book, he's continued to focus most of his writing and creative energy in this genre.
Outside of the world of books, Josiah grew up with seven younger siblings before he eventually found himself graduated and attending Patrick Henry College, where he plans on majoring in literature with a minor in pedagogy (it's a fancy Greek word for education). He began working for Kingdom Pen in 2013 as an editor and now directs and leads the site as Editor-in-Chief, in addition to reviewing submissions, writing regular articles for the site, and running the Kingdom Pen Youtube channel.
Someday, Josiah hopes to write fantasy novels that have worlds as imaginative as Brandon Sanderson's, characters as complex as Orson Scott Card's, character arcs as dynamic as Jane Austen's, themes as deep as Fyodor Dostoyevsky's, and stories as fun as Wayne Thomas Batson's. Plans for obtaining those impossible goals include listening to a lot of Hans Zimmer, ignoring college work so that he can find time to write, and avoiding coffee at all costs.
Community Happiness Director & Magical Confetti Master

Sarah Spradlin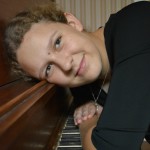 If you've ever e-mailed us at KP, you've probably "met" Sarah—a passionate storyteller with a huge heart that loves Jesus and everyone she meets. Sarah grew up in Georgia with her mom, dad, and little sister, Merry, where she attends the University of Georgia, majoring in International Affairs and Agriculture Communication. When she graduates, Sarah wants to help people all over the world succeed in the agriculture industry and tell the all-important story of the farmer. She joined the Kingdom Pen Team as Secretary in September 2013.
Sarah has been homeschooled, private-schooled, and graduated from Madison County High School in May 2015. She attended Summit in July 2015.
She loves knights and cool swords (she actually owns a pretty cool sword), words, teaching, adventuring, problem-solving, big books, rainy days, heart-to-hearts, hanging out with cool people, random acts of kindness, brainstorming, the mountains, singing along to the radio, long car rides, agriculture (see FFA), sketching, asking questions, archery, organizing, any kind of music, playing piano, fandoms (too many fandoms), helping others, fighting for the Kingdom, and other cool things. She'll read pretty much anything (if she had to pick, though, her favorite author would be Frank Peretti) and has tried her hand at pretty much every kind of writing out there, though she likes writing fiction and poetry best (you can find a sampling of Sarah's writings chilling out here on Figment).
But because writing bios is a struggle, if you really want to get to know Sarah, shove some words in her general direction via the Forum, on Facebook, or through the KP e-mail: kingdompenmag@gmail.com.
Copy Editor & Director of Graphics
Brianna Storm Hilvety
Brianna Storm Hilvety was born with a rumble in her veins. She finds the tap of a keyboard to be soothing like the pitter-patter of rain. She has been a writer for a decade, a freelance editor for a few years, and a bibliophile from the moment she pronounced her first syllable.
By the age of twelve, she had devoured several books about the writing industry, could wield a thesaurus with deadly skill, and knew how to format a manuscript for submission to a publisher. During high school, she authored columns in two small Christian periodicals and won an assortment of short story and essay contests. In 2011, she composed a three-part treatise for Homeschool Enrichment Magazine that described the lessons she'd learned while tinkering with two fantasy novels (which still have not been developed or refined to her satisfaction).
After suffering a debilitating case of writer's block, she struggled with guilt that her own perfectionism was hindering her from fulfilling her calling. But then God placed people in her life who needed her aid in polishing their manuscripts for the cause of Christ, and she realized that her weakness could become a strength if it were channeled differently. Now proudly a Silver Member of The Christian PEN, she serves on their team as graphics coordinator. She exudes her passion for speculative fiction and helping young writers by being on the staff of Castle Gate Press and Kingdom Pen magazine.
As a homeschool graduate and an introvert, she is an independent thinker who is not afraid to express her opinions—provided it's on paper. When she isn't poring over words, she may be spotted shooting her Canon, riding The Breeze (an all-terrain vehicle), or romping with her dog, Zookie. Purple is her signature color, and she refuses to recognize all other claims to it. To explore Brianna's realm, visit: www.TheLiteraryCrusader.com
Director of Marketing
Michael Stanton
Michael Stanton has had what he describes as a scatterbrained adventure of a life that has recently led him to working at Kingdom Pen. When he wasn't teaching underprivileged children in Uganda and rafting on the White Nile, he was either in Canada's capital city studying the history of Christianity or in Michigan learning how to make films. Originally from Banner Elk, North Carolina, Michael grew up homeschooled and surrounded by the beauty of the Appalachian Mountains. Those mountains inspired Michael's love of writing (and, let's face it, the Lord of the Rings movies also helped).
Many years and adventures later, Michael found himself getting a marketing degree, and low and behold, Kingdom Pen was in need of a Marketing Director. What are the odds that God didn't see that coming? All divine providence allusions aside, Michael is super excited to get to work in an organization that so closely matches his desires to see more quality content streaming from the minds and hearts of his fellow Christians.
Publishing Manager & Poetry Reviewer
 Hannah Carmichael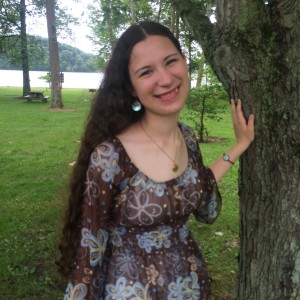 Hannah Carmichael dreams of a world where she can be fully paid to work from home with her three cats and a jar of Nutella, all while wearing her pajama pants.
Hannah is delusional; don't be like Hannah.
All joking aside and the Lord willing, she hopes to someday be a published author and kick off a fabulous career as a freelance illustrator to glorify God and bless those around her.
Most of her days are spent helping to homeschool her siblings, reading, and editing her two novels in the making.
Although born in Florida, Hannah far prefers her home in Indiana where she lives with her large family and amazing OTP parents. (That she ships very strongly.)
Because of all the awesome support her family and friends provide, someday she may even be famous! Or, at the very least, you might pass her on the street while exiting McDonald's, but that's close enough, isn't it?
If you like, you can follow Hannah on Instagram, where she frequently posts her art under the code name watersnail1.
Poetry Reviewer
MacKenzie Long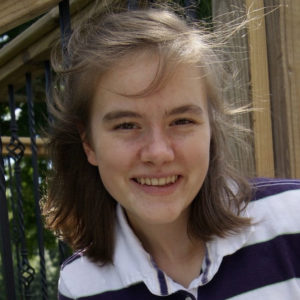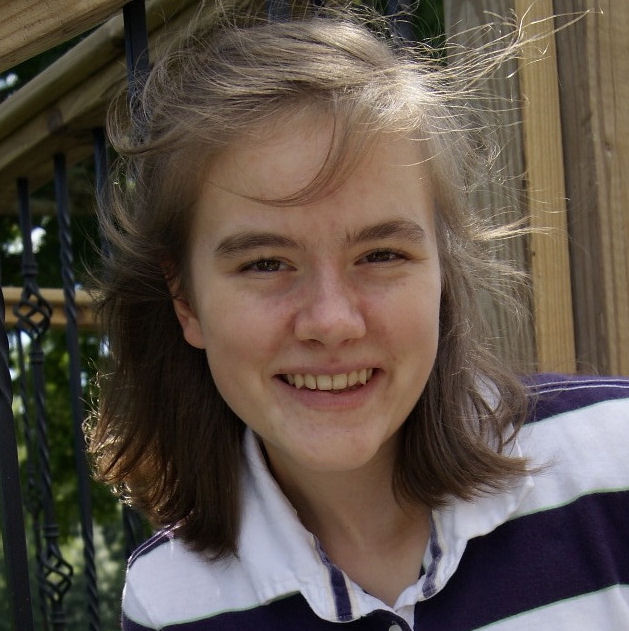 MacKenzie Long, affectionately known as "Mac" by the KP staff, is an unashamed coffee lover and chocolate consumer. She enjoys an awesome best-friend relationship with her Creator and learning more about Him. She loves singing with her sisters in their band "The Long Family Singers" and playing her penny whistle.
Her first novel (or should we say long short story) at age thirteen opened a new world to her. A place where she could get a tiny taste of how God must feel when He creates each new baby in their mother's womb. Using the amazing imagination God gave her, she has finished four first drafts. She has no clue whether she will rewrite them in the future and make them presentable to the public.
She devours books whenever she gets a moment to spare, loves learning guitar, and works for a local weaver. Along with writing novels, she enjoys writing poems, songs, and parodies. She has written a few blog posts for her family's blog, thelongwaytogo.com.
At the end of the day, she simply wants to honor Christ with her life and be a blessing to those around her.
Social Media Manager
Christi Eaton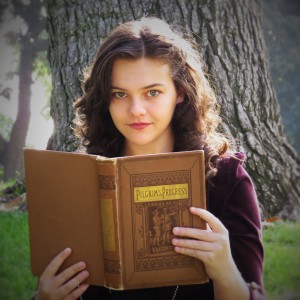 Christine Eaton is a high school senior who loves stories and hopes to publish children's books. She lives in Southern California with her parents and her younger brother. Along with her love for wearing flip-flops in December, she spends as much time as she can at Disneyland. Besides writing, she loves drama and is a part of a small theater group called Alethia Christian Theater. Broadway musicals can usually be heard blasting through her bedroom. Half of her closet is full of costumes, and she jumps on any activity that calls for one. Christine is also involved in HSLDA's Generation Joshua by participating in their Student Action Teams, which campaign for Conservative issues all over the United States. She has also attended their iGovern camp at Patrick Henry College in Virginia. Art is one of her largest passions, and her walls are covered in her sketches and paintings. Christine yearns to use her skills to glorify God by illustrating and writing her own children's books that will teach children more about Jesus. Some of her favorite authors include A.S. Peterson, Francine Rivers, Louisa May Alcott, and Andrew Peterson. Kingdom Pen is a community that she is excited to be part of because of its encouragement to her and other young writers. She hopes to be able to share some of the same encouragement she received with fellow KeePers.
Web Developer
Isaiah Taylor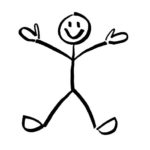 All we know about this mysterious fellow is that he's a wiz at web design and seems to like cars.
Image Curator

Grace Li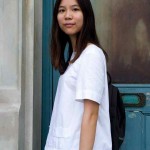 Grace lives in Beijing, China with her parents and younger brother. She enjoys reading, writing, painting, and binge-watching TV series. Since the time the six-year-old Grace wrote about two bunnies, she's in for a lifetime of imaginary people, plot twists, and essential caffeine. Aside from multiple personal projects, she also writes for her online school newspaper, The Cracked Pot. Because of her deep love for words, Grace hopes to major in either English or Journalism in college and become a journalist one day. Through the grace of God, she became a Christian at the age of 13, and she seeks to live out the life of Jesus Christ and honor Him through her writing.
Forum Moderators
Rolena Hatfield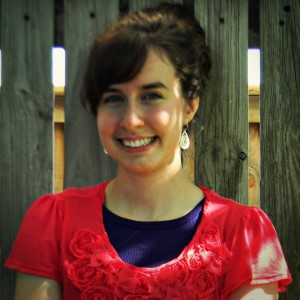 By God's grace, Rolena is a God-fearing gal who hails from southwest Iowa. Growing up with a love for making stories, she used her imagination (and three siblings) to play out all the tales that came to her mind. Long story short, Rolena finally decided to start writing her stories down at age 12. And ever since then she's been hooked. 
Over her years as an authoress she has completed four short books and one novel (which she self-published in the spring of 2014) and continues to work on a variety of novel ideas, all of which are in different stages of the writing and outlining process. It was during the space of time between publishing her first novel (after finishing the One Year Adventure Novel curriculum) and starting up her next big idea that the vision for her writings was seriously challenged and thus changed from seeking worth from her writings, to putting worth in her writings. About this time she stumbled upon Kingdom Pen and it is her desire now to challenge other young authors to catch the vision of letting the Lord use their writings as He pleases.
Besides writing, Rolena also has a love for singing and acting, participating in many community theater shows since she was young and spending summers at Ministry Drama Camp. She has also had the opportunity to write a twenty-minute-long monologue, which she performed around her community, and she has been given the chance to start getting some directing experience.
She plays the piano and violin and spends much time serving at home and in her church. She loves learning sign language, would travel the world to see Renaissance castles if she could, and absolutely loves ice cream and taking long country walks (preferably at night when the moon is full). After leaving her employment of two years at the local grocers in the summer of 2016, she hopes to increase her number of vocal students and be ready to serve where there is need. Her future plans are to be challenged and changed by God's Word each day, learning to bring Him glory through each season and moment in life.
You can find out more about her published novel on her website: http://daughteroftreasure.wix.com/daughteroftreasure
Daeus Lamb
When Daeus was fourteen, he did something that was probably illegal to pregnant women and children in the state of California and definitely not recommended for the faint of heart—he wrote a story.
This dangerous expedition developed in him an addiction to storytelling. Since then, he may or may not have visited numerous doctors, all of whom have announced his case helpless. Current symptoms include: locking himself in a room for hours to write, a heightened consumption of raspberries and chocolate, and becoming a psychopathic stalker of his Kindle.
Doctors finally abandoned all hope when Daeus became an official moderator of the Kingdom Pen forum. When asked by a reporter what he thought about this new position, Daeus replied, "I'm pretty grateful actually. I found myself on there several times a day and making that part of my job description was the ultimate excuse."
Daeus's main interests (besides writing, of course) are permaculture, online business, and checking up on his writing friends at the forum.
Daeus doesn't drink coffee, and he likes chocolate in his scones.
Kingdom Pen Board
Reagan Ramm, Editor-in-Chief Emeritus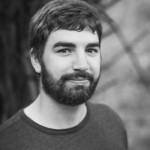 Former all-conference high school football player turned writer, Reagan Ramm graduated from Ramm Preparatory Academy in October of 2012, after partially enrolling in both homeschool and the local public schools. Reagan also graduated from Summit Ministries' worldview conference—located in Manitou Springs Colorado—in the summer of 2011. He lives in southwest Florida with his parents and six siblings.
Growing up, school and sports were Reagan's main focus, but writing was always in the back of his mind. In 2010, he came across the One Year Adventure Novel writing curriculum at a Cincinnati homeschool conference. Through it, he discovered that writing was his calling, and shifted focus to developing his written work. He has completed the rough drafts of three novels, two of which were semi-finalists in the One Year Adventure Novel writing contest. To sample his nonfiction writing on life and culture, check out his blog: The Arsenal—"Arming Christians to fight the good fight and live the good life."
Toward the end of 2011, Reagan was inspired by the mission of Kingdom Pen and was welcomed aboard as the Associate Editor. It's his dream that Kingdom Pen can help lead the charge for a new generation of writers seeking to further God's kingdom on earth.
In addition to writing, Reagan also enjoys making movies with his siblings and making music with his Synthpop project, Andromeda Coast, which he started in the Spring of 2012. He recently released an album entitled, Aphelion.
Haley Ramm, Editor Emeritus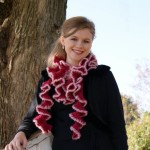 With the aid of the coffee bean time and time again, Haley has been putting pen to paper since she was nine; her fingers to the keyboard in recent years. Nurturing a deep desire to share heartfelt stories, along with an insatiable thirst for challenges, she often combines the two.
She strives to keep up with her two blogs, A Rose Among Thorns and Write Up My Alley. She greatly enjoys being a part of her family's singing ministry and teaching piano.
Haley energetically tackles the curves of life with a strong faith. She seeks to please and serve her Lord and Savior with all of her heart.