By KayleighAnne Stanton
"What is faith?" my teacher asked,
his brow furrowed in wonder.
He didn't know how I stayed strong
while the world was pulled asunder.
I could have given him a simple answer,
but instead I did not.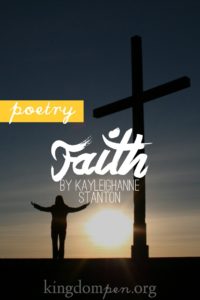 For Christ is king and died for me—
and that He would have not.
So I looked at him and smiled,
and began at the place to start,
sharing a song from my very heart.