We've got a surprise for you! For those of you who have been eyeing and wishing to be in possession of some of our amazing KP Swag, now's your chance to get it!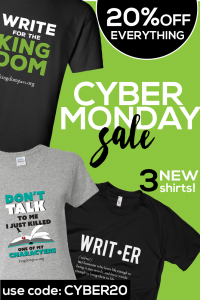 During Cyber Monday ALL of our KP merchandise is 20% off! Yes, you read that right, ALL of it! Including the awesome hoodies!
All that is required of you is to select your favorite item, go to the checkout and enter this coupon code: CYBER20
And BAM! That KP Swag is yours!