By Mark Kamibaya
Note: I refer to characters and readers as masculine. However, these principles can also be applied to female characters and readers.
Creating a character is often the hardest part in writing. It should be. God created every human being with an intricate and complex personality or nature. Putting all of that complexity on a page is no easy task. Characters are also the main reason why readers will want to read your story. An amazing character can hook a reader even if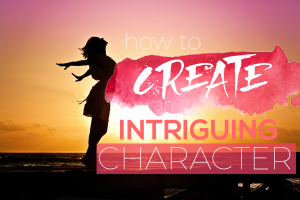 the plot is cliched or even boring. It rarely works the other way around.  A lot is riding on your main character. He can make or break your story. How can you ensure that your main character will hook your reader? One word: conflict.
Characters, especially main characters, must have conflict. There are many ways to add conflict to a character. The easiest way is conflict in surroundings. This is where you put an ordinary person into an extraordinary situation. Like a simple hobbit thrust into an unexpected journey or a young shepherd boy called by God to slay the giant champion of another nation.
Another almost cliched (but nonetheless effective) way is conflict of the past. The best example is the tortured hero: the protagonist that is tortured by his dark past and the personal demons that stem from it. As I said before, this method is overdone, but it can still be used to great effect when you put an original spin on it.  One way to put an original spin on this cliche is to not have him be the instigator or victim of whatever horrible incident, but to make him a bystander of the incident so that his inaction is what plagues him.