Jackyln Crooks is back with part two of her series on writing characters of the opposite gender. Check out these helpful tips on how to make your characters believable!
Tips for Writing Convincing Guys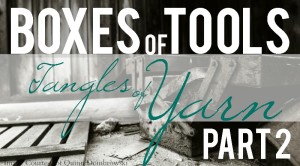 So you have this great story idea, right? It's great, and you actually like it. There's only one problem…the main character is a guy. Actually, that's not the problem. The problem is that you're a girl, and you don't understand guys, so you've never successfully written one. Well, here are some tips that you may find helpful. First of all, when you're thinking through an idea, that moment when you start to go, "No, that's crazy, it'll never work!" Yeah, that's the moment when a guy decides it's a good idea. No kidding. As girls, usually if it's risky, we back off until we can come up with a better plan. When you're writing a guy, remember that he's going to take risks. But they're going to make sense to him. In his mind, they're not cray, or stupid, or wacked out. He's going to justify the risks somehow. Be it for his girl, for his family, or for some personal benefit down the road. Whatever the reason, it's gotta make sense. At the same time, it's okay for your reader to sit there, shaking their head, wondering what's gotten into him.